Week of Prayer united evangelicals in hundreds of European cities
A summary of the gatherings in cities of France, Hungary, Spain, Switzerland and Germany.
24 JANUARY 2018 · 18:32 CET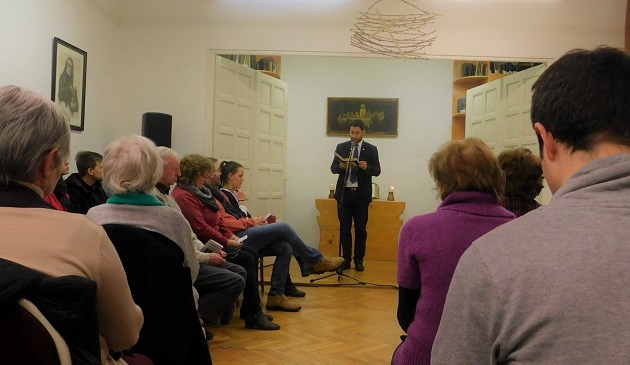 A prayer event during the Week of Prayer in Kaposvar, Hungary. / Hungarian Evangelical Alliance
Prayer helps Christians understand their identity as "pilgrims and foreigners" in the world, and unites them for mission.
This is one of the premises of the Week of Prayer 2018 of the European Evangelical Alliance, during which tens of thousands of believers from all kinds of evangelical churches joined in city gatherings to seek God together.
During these eight days (14-21 January), the focus was on people in the Bible who put their faith and confidence in God, such as Abraham, Joseph, Ruth, Daniel, Jonah, Priscilla and Aquila, and the Lord Jesus Christ.
Among other initiatives, a special Week of Prayer daily Bible plan on the YouVersion app was tested for the first time (its English version was used by 440 people).
FRANCE
In France, "we had the joy of seeing many churches organise events for the universal week of prayer", Romain Choisnet of the French Evangelical Alliance (CNEF) told Evangelical Focus.
"United prayer services, like the one in Monbéliard, gathered together about 900 evangelical Christians". Meetings in many other cities showed "a strong mobilisation of evangelicals in France".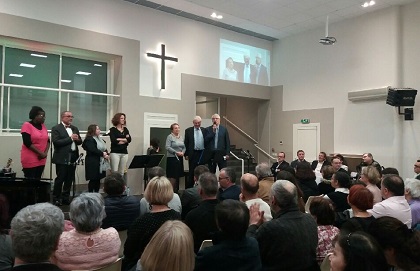 The days praying together helped Christians to reflect on "our condition of voyagers in this planet" and to understand the need to be "compassionate with all those who are migrants".
HUNGARY
The Week of Prayer in Hungary was once again a reminder of the privilege of experiencing religious freedom.
"During the decades of communism, when the Evangelical Alliance was banned - together with the other Christian organisations - it was not possible to come together for an interdenominational prayer event", said Istvan Horvath of the Hungarian Evangelical Alliance.
"The Week of Prayer was a great opportunity for the believers to dedicate their lives to Christ and for the unity of Christians - in the first full week of every year".
SPAIN
In Spain, "more than 70 churches opened their doors for the prayer week", explained Israel Montes, who coordinated the activities on a national level.
More than 3,000 people used the online Bible plan in Spanish.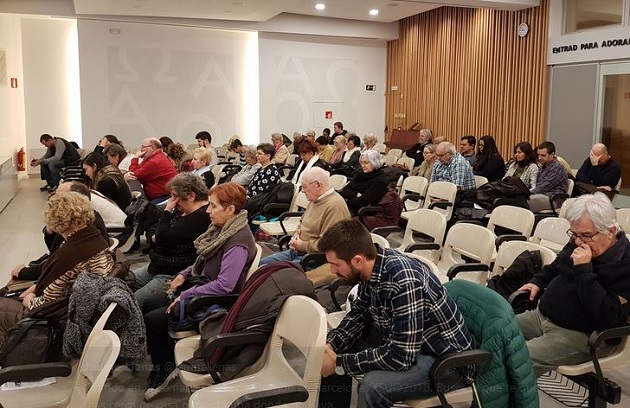 In addition, young Christian youtubers got involved in the Prayer Week in Spain by producing a short videos to introduce the daily biblical theme and prayer requests. They were watched 7,000 times.
Montes encouraged Christians "spend time together as a body". This year's prayer guide for Europe, was produced by the Spanish Evangelical Alliance.
SWITZERLAND
In Switzerland, dozens of cities and towns organised their own prayer week, with Alliance worship services in places like Basel and Amriswil, according to Livenet.ch.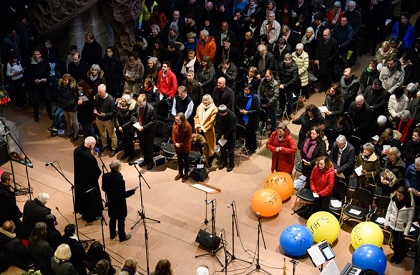 In the French-speaking region, the gatherings were held one week later.
GERMANY
The Week of prayer in Germany gathered tens of thousands in about 1.000 gatherings across the country, according to the Evangelical Alliance secretary general, Hartmut Steeb. Some of these prayer events happened in public buildings and open-air sites.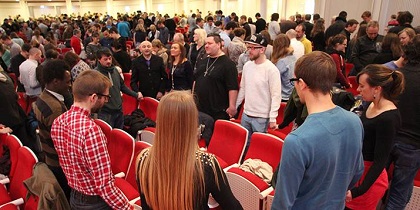 Big events were held in cities like Hannover, Frankfurt and Karlsruhe, among others. According to news agency Idea, migrants and refugees were actively involved in the Prayer Week in several cities. The "plurality" of this year's gatherings was one of the highlights.
Published in: Evangelical Focus - cities - Week of Prayer united evangelicals in hundreds of European cities