"The Star", an animated film about Christ's birth
"The film offers many lessons for viewers", Executive producer, Devon Franklin says. He hopes the film "will leave audiences feeling both hopeful and purposeful".
HOLLYWOOD · 25 DECEMBER 2017 · 11:00 CET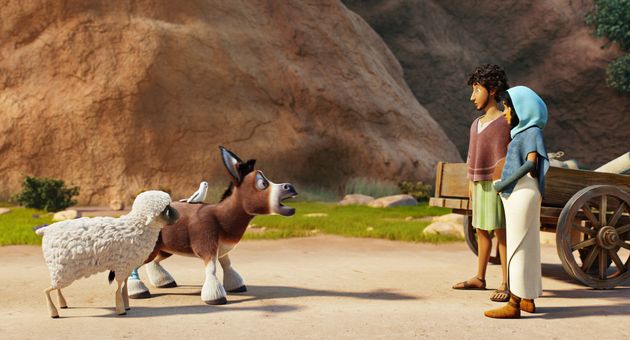 A scene of the film. / Affirm Films
Sony's religious wing Affirms Films and Columbia Pictures, in association with Walden Media and Franklin Entertainment, have produced the animated film "The Star", which is already in theatres worldwide.
The film recalls Christ's birth told from the animals' point of view, and "it's the first faith-based animated film since Dreamworks' The Prince of Egypt, which came out in 1998", movie Executive producer, Devon Franklin explained.
"It is also the first faith-based film in the history of Hollywood to be done in Computer-generated imagery", he added.
"The Star" is directed by Academy Award-nominated writer/director Timothy Reckart.
WELL- KNOW CAST AND SOUNDTRACK
The film features a star-studded cast with Gina Rodriguez and Zachary Levi as Mary and Joseph, and Steven Yeun as one of the main characters: Bo the donkey.
Oprah Winfrey, Kristin Chenoweth, Christopher Plummer, Keegan-Michael Key, Tyler Perry, Anthony Anderson and Kelly Clarkson also lend their voices to the film.
The film's soundtrack includes both classic and modern Christmas songs from well-known singers as Kirk Franklin, Casting Crowns, and Pentatonix.
Mariah Carey performs the main theme of the film, a ballad titled "The Star."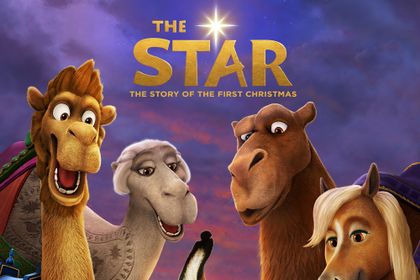 THE FIRST CHRISTMAS
The Star tells the story of a brave small donkey called Bo, who breaks free from the daily routine at the local mill to go on an adventure to follow his dreams.
He is joined by Ruth, a lovable sheep who has lost her flock, and Dave, a dove with high aspirations.
On their journey they meet various animals, including three camels, and together they follow the star that leads them to Bethlehem, to a stable with a manger, where they will be witnesses of the first Christmas.
Franklin pointed out that the film offers "many lessons for viewers and Bo's internal feeling that there's something greater for him to pursue will inspire many".
He hoped the film will leave audiences feeling both "hopeful" and "purposeful".
"THE BATTLE AGAINST EVIL OPPOSING THE NEW BORN KING IS PORTRAYED POWERFULLY"
"In this 86-minute long movie of the nativity story, the battle against evil opposing the newborn king is portrayed very powerfully, yet still appropriate for families", says Rudolf Kabutz, TWR future media strategist and project coordinator, who co-leads with Lars Dahle as Lausanne Catalyst for Media Engagement.
According to Kabutz, it "addresses several themes: seeking adventure, doing something important, experiencing disappointment, facing the temptation of success, going on alone, and looking for help in times of trouble".
"In The Star, various characters are journeying to Bethlehem for different reasons", he adds.
Published in: Evangelical Focus - culture - "The Star", an animated film about Christ's birth