Newsletters: Headlines and opinion every day
Every morning (Central European time) an email is sent out to all our readers with the latest articles, opinion Blogs, Magazine and Multimedia.
MADRID · 11 NOVEMBER 2015 · 09:08 CET

All readers wanting to know what is happening in Europe and worldwide from an evangelical perspective can subscribe to Evangelical Focus' daily newsletter.
Every day at 5am in the morning (Spanish time), the headlines and opinions of the day before are sent out to all our email subscribers.
Contents served to your inbox include the latest news, opinion Blogs, Magazine authors (Saturdays, Sundays) as well as Multimedia updates.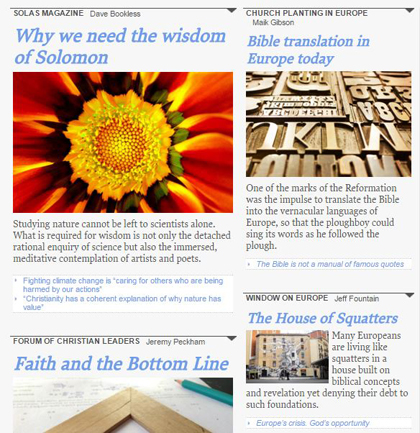 Once you have chosen your preferred sections, you will only need to validate your subscription by clicking on the link sent automatically to your email inbox.
Published in: Evangelical Focus - Editorial - Newsletters: Headlines and opinion every day