Desolation at Moria refugee camp in fire's aftermath
Hundreds have become homeless after the blaze, about 800 sleeping spaces were destroyed. "We are here because of love for them", Chistian volunteers said.
Deutsche Welle, Remar · LESVOS (GREECE) · 27 SEPTEMBER 2016 · 17:53 CET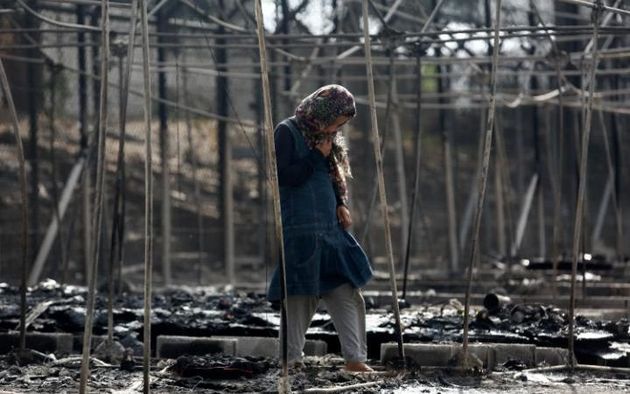 The blaze forced at least 4,000 residents to flee. / Reuters
Following the fire that destroyed a large part of the Moria refugee camp on Lesbos, life seems to be back to normal, but the images of the Moria camp show refugees stranded on the street.
The blaze, which police said was started by migrants inside the camp, forced at least 4,000 residents to flee, including many unaccompanied minors.
Authorities later arrested a group of suspects. Reports suggested a fight had broken out between different ethnic groups amid growing tension in the camp following rumors that more migrants would be sent to Turkey.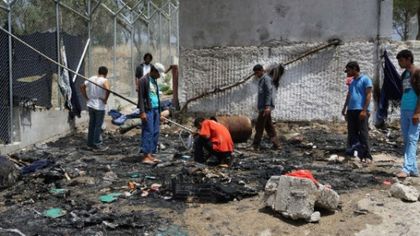 "Fires at Moria on the Greek island of Lesbos symbolize the shortcomings of the European response to the refugee crisis", the International Rescue Committee (IRC) said in a press statement on its website after the blaze.
MORIA, A DESOLATE PLACE
Compared to the refugee camps on the Greek mainland, Moria looks terrible, a Deutsche Welle report explains. A triple-level wired fence at the front, barbed wire everywhere, and the Greek military, police and riot police constantly present.
It seems like an open-air prison with thousands of people living inside. Fire destroyed about 800 sleeping spaces in a facility at double its capacity. Media access is restricted.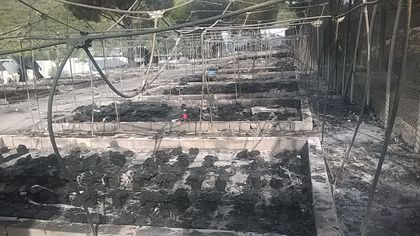 "WE ARE HERE BECAUSE OF LOVE FOR THEM"
A group of volunteers from Christian NGO Remar were in Moira during the fire, and stay there trying to asist refugees in everything they can.
On Remar´s facebook page, the volunteers share their motivation for being there: "New challenges and difficulties in Lesbos after the fire in Moria, that however motivate us and remind us that we are here because of LOVE for them, and that this LOVE and all its fruits give us strength, courage and joy to keep helping those who are in need."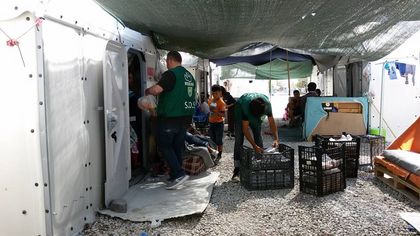 EUROPEAN POLICIES
Meanwhile, European Commission spokeswoman Natasha Bertaud in Brussels said transfers from Lesbos to mainland Greece would remain limited.
An EU-Turkey deal requires migrants to stay on five islands before their asylum requests are processed. Under the deal, migrants who have their asylum requests denied are deported to Turkey.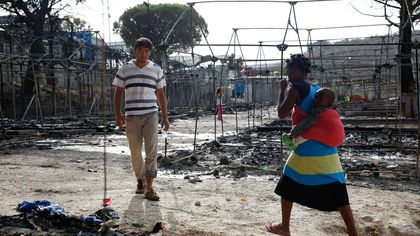 Published in: Evangelical Focus - europe - Desolation at Moria refugee camp in fire's aftermath