Bodies of 21 drowned migrants found in Melilla
There were "47 migrants from Mali, Guinea Conakry and Ivory Coast" in the raft, a NGO worker said. The arrival of migrants in Melilla has increased 873% .
El Mundo · MELILLA · 06 FEBRUARY 2018 · 09:47 CET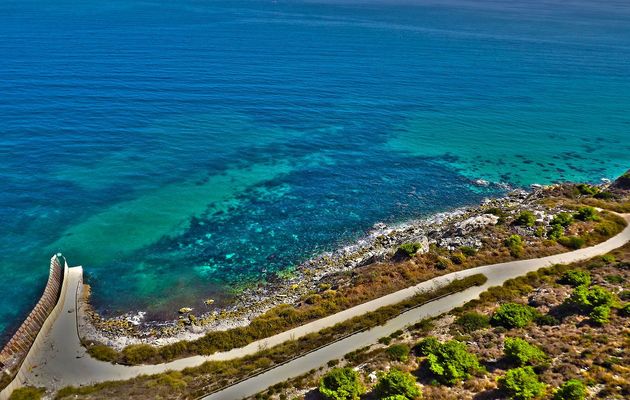 The coast of Melilla, near the Moroccan border. / Wikimedia Commons
At least 21 people, all of them from sub-Saharan Africa, have died after the ship in which they were traveling to Melilla (Spain) collapsed.
A Spanish passenger boat that went from Melilla to Almeria on Saturday afternoon, found the bodies floating in the sea just four miles from Melilla, near Cape Tres Forcas.
A RAFT WITH 47 MIGRANTS
According to Helena Maleno, social worker of the NGO Caminando Fronteras (Walking frontiers), "the raft was on its way to Melilla with 47 migrants from Mali, Guinea Conakry and Ivory Coast".
She explained that, three days later, only 21 bodies have been found. Among them was a young Maghrebi, whom the Moroccan press identified as the patron of the sunken wooden raft.
ONE OF THE GREATEST MIGRATORY TRAGEDIES
If it is confirmed that there are no survivors in the wreck, and that there were more passengers in the ship, this would be the greatest migratory tragedy in the southern border of Melilla.
It would be the worst tragedy of this kind in Spain in the last decade, as well.
The most serious humanitarian catastrophe related to irregular migration, happened near the Canary Islands in 2006, when more than 100 people died in a canoe.
SPANISH AND MOROCCAN RESCUE SERVICES WORK TOGETHER
The bodies were discovered roughly half an hour after the ferry departed, when it was still close to Cape Tres Forcas. The maritime rescue services were then alerted to the situation.
The victims wore the unapproved life vests that the mafias usually give to migrants who are willing to pay a little more for the dangerous passage.
Two boats of the Underwater Activities Group of the Spanish Civil Guard (GEAS in Spanish), along with the Moroccan rescue patrol boats, kept tracking the zone until nightfall.
VERY BAD WEATHER CONDITIONS
It is still not clear if the death of the passangers was due to the storm that kept Melilla on yellow alert until last Friday, with winds of up to 80 kilometers per hour and waves of three meters, or because of hypothermia, given the big drop in temperatures in recent days.
The tragic wreck of the wooden boat caused great consternation in social media. Many wondered how long the Mediterranean will continue to be the scene of so many deaths.
MELILLA, A GATE TO MIGRATION
Last year, Melilla closed with an increase of 873% in the arrival of rafts compared to 2016.
According to the International Organization for Migration, Spain has been the second most popular point of entry for refugees and migrants coming to Europe so far this year – with 1,279 arrivals – behind Italy, with 4,256.
Published in: Evangelical Focus - europe - Bodies of 21 drowned migrants found in Melilla