Christian worker given 15 days to leave Turkey
David Byle was able to stop deportation orders before. Missionary work is legal in Turkey.
ANKARA · 17 OCTOBER 2018 · 10:14 CET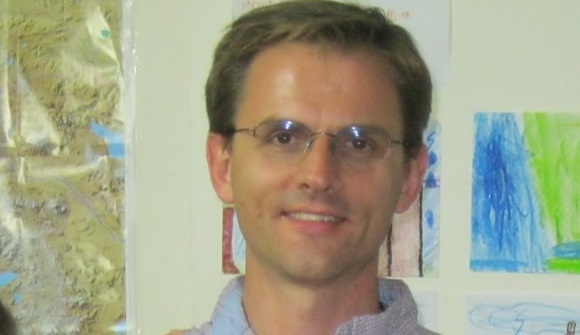 David Byle, Christian worker in Istanbul, Turkey. / Blog David and Ulrike Byle
US and Canadian Christian worker David Byle could leave Turkey after 15 years in the country.
The evangelist was detained in the Ankara central train station on October 13 after an ID check. He was taken to the Anti-Terror department for interrogation, and released the following day, according to Middle East Concern.
In the country, he led a course on Christianity and was known for preaching in the streets. David lives in Turkey with his wife and four children.
DEPORTATION ORDERS
Byle had faced previous deportation orders, but was allowed to remain in Turkey after three legal battles. Charges against him in 2007 were dropped after it was proved that the literature he distributed did not slander Islam. Missionary activity is legal in Turkey.
In 2009 and 2016 Byle's lawyer successfully stopped deportation orders. In 2017, he was accused of being a supporter of "terrorist organisations" but the Constitutional Court blocked the deportation order.
Now Byle is expected to contest the deportation order, but he is also expected to leave Turkey within the next fifteen days.
According to Middle East Concern, David Byle said he and his family "have been overwhelmed by the outpouring of love and support, not only from believers here in Turkey, but from literally all around the world. It means a lot to us and encourages us greatly to know we're not alone, that we're a part of such a great family, God's family".
HIGH PRESSURE OF TURKISH AUTHORITIES
After the failed coup against President Erdogan in July 2016, the Turkish authorities have cracked down on all kind of potential 'enemies' of the sate, including journalists, university lecturers and lawyers. Thousands have been detained, including several Christian workers in Turkey.
Pastor Andrew Brunson, who was jailed for almost two years charged with alleged ties with terrorists and the Güllen movement, was finally released last week. He has returned safely to the United States.
Turkish Christians united in the Association of Protestant Churches in Turkey have expressed their concerns over the restriction of religious freedom for Christian minorities in the last months.
In March, the United Nations called Turkey to put an end to the state of emergency. According to Fox News, more than ten other United States citizens remain jailed in Turkish prisons. U.S. officials described the situation as "political hostage-taking".
Published in: Evangelical Focus - europe - Christian worker given 15 days to leave Turkey