Opposition candidate wins Estonia election
Nearly a quarter of the voters cast their ballots by e-voting. The far-right party came third.
Euronews, BBC · TALLINN · 04 MARCH 2019 · 17:30 CET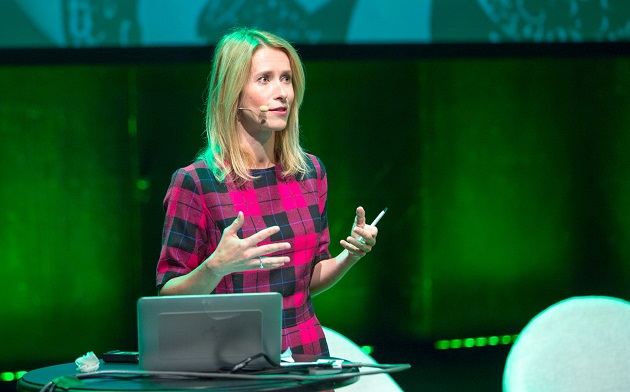 Kaja Kallas won the general election in Estonia. / Twitter @Kajakallas
The party "Reform" has won the Estonian general election, beating the ruling "Centre" party.
With 29% of the vote, the party led by Kaja Kallas, a former Member of the European Parliament, will start the talks to form a government.
Ruling party "Centre" came second with 23% of the ballots, and far-right anti-immigration and anti-EU "Conservative People's Party of Estonia" came third with 18% of the vote (more than double its result of the last election). The Conservative "Isamaa" (11.4%) and the Social Democrats (9.8%) came fourth and fifth.
FIRST FEMALE PRIME MINISTER
Kallas could become Estonia's first female Prime Minister, but insisted that anti-EU parties were "not an option for us" when coalition talks begin.
"Reform" and "Centre" have alterned in power since 1991, when Estonia gained its independence from the URSS. Both parties strongly support European Union and NATO membership.
Almost one in four of Estonia's 880,000 eligible voters cast their ballots by e-voting.
According to the BCC, Estonia is the country of the Eurozone with the lowest debt level. But regional differences in the country of just 1.3 million people are vast.
Published in: Evangelical Focus - europe - Opposition candidate wins Estonia election