Judge recognises former classmate during a trial: "The nicest kid in school"
When the suspect realised who the judge was, he broke down in tears. Judge waited for him at the prison entrance when he was released, to hug him.
BBC, Protestante Digital, NBC · MIAMI · 28 APRIL 2016 · 10:22 CET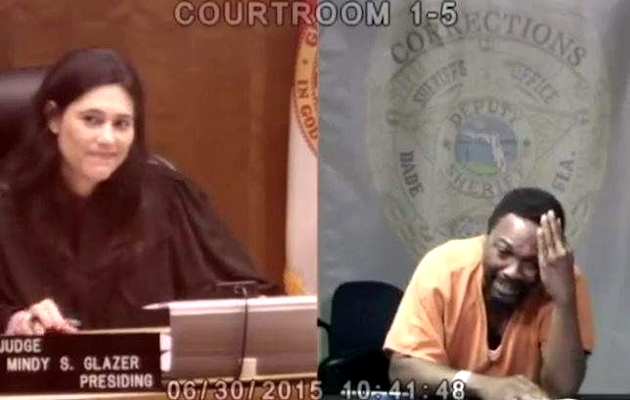 Mindy Glazer and Arhur Booth during the trial. / BBC video caption
Mindy Glazer and Arthur Booth went to the same middle-school in Miami, they were friends. After many years without knowing from each other, last June 30th, they met in the Miami-Dade court, where she was the judge, and he was a burglary suspect.
Judge Mindy Glazer, recognising Booth from their days at Nautilus Middle School, asked him if he had gone there.
When he realised the judge was a former classmate, he broke down in tears: "Oh my goodness, oh my goodness", Booth said, as he covered his head.
Arthur Booth had been arrested by the police on several charges including burglary, grand theft, fleeing, and resisting arrest.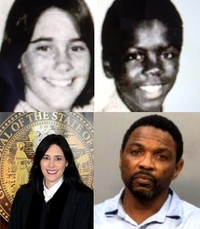 "THE NICEST KID IN SCHOOL"
"I always wondered what happened to you sir," Glazer said, as Booth continued crying. "This was the nicest kid in middle school, he was the best kid in middle school. I used to play football with him, all the kids... And look what has happened", she told the audience.
Booth's promising future was destroyed by drugs and crime.
"I am so sorry to see you there. Mr. Booth, I hope you are able to change your ways, good luck to you", she added, while the defendant could only keep saying: "Oh, my goodness", as he wiped tears from his eyes.
As Booth continued to cry, Glazer tried to encourage him: "What's sad is how old we have become. Good luck to you sir, I hope you are able to come out of this ok and just lead a lawful life."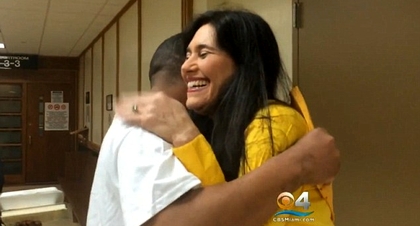 WAITING FOR HIM WHEN HE GOT OUT OF JAIL
Nine months after their encounter in court, last Tuesday they met again when Booth was released from prison.
The prisoner could get out of jail, and his friend Mindy Glazer was there, waiting for him.
They hugged and he thanked her for the fair but kind treatment he had received, after the judge's sentence.
Published in: Evangelical Focus - life & tech - Judge recognises former classmate during a trial: "The nicest kid in school"