'What theses would have Luther written in 2017?'
Spanish evangelicals propose new theses in areas like politics or science.
BARCELONA · 24 FEBRUARY 2017 · 12:09 CET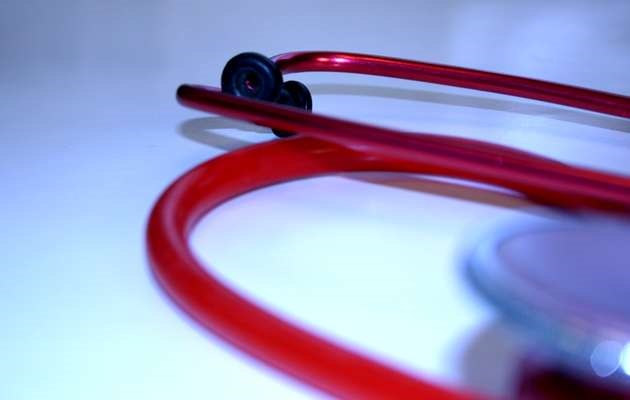 Medicine is on of the areas analysed in the new theses proposed by Spanish evangelicals.
What would have Martin Luther written about our society, 500 years after the publication of his famous 95 theses?
The GBU (United Bible Groups in Spain, IFES) and the Spanish Evangelical Alliance launched a project to "evaluate the different areas of human activity and offer updated proposals from a Protestant point of view, on themes which are relevant for the whole of society".
The motto Ecclesia reformata semper reformanda is behind the project. Four "#95tesis" documents have already been published online, on politics, science, medicine and the rights of women.
In the document "If Luther were a politician", one can find ideas like:
7. We demand more space for civil society, facilitating and promoting mechanisms of popular initiative and a responsible exercise of direct democracy.
An idea of the "If Luther were a scientist", says:
11. We denounce non-ethical behaviours which infiltrate the scientific community. The lack of ethics has brought to research fraud scandals, the temptation of falling into the pressures of financial interests of governments and big companies which try to "buy" scientific credibility.
The document "If Luther were a medical doctor", includes theses like:
14. It is key to recognise the spiritual dimension of a person, which humanises a patient. Including this spiritual dimension in healthcare will help to the well-being of the person.
The document "If Luther were a woman", says, for instance:
11. Education is key to promote changes and respect, and to value women in society and in the church. From the pulpit, Christian leaders must teach that this change begins in the family, by educating our children in equality and respect, and by giving equal value to boys and girls.
ETHICS BASED ON THE FREEDOM THE GOSPEL BROUGHT
"The Sola Fide and the Sola Gratia settle the foundation for an action, not based on fear or imposition, but on the commitment, with an ethics received in freedom. The Sola Scriptura eliminated the monopoly of the access to the Bible", the promoters say in the presentation of the project in Spain.
"The Protestant Reformation originated a different way of looking at the world and the human relationships, a liberating worldview which greatly influenced areas like the economy, sicence, medicine, culture, the arts, etc." This worldview comes from the Bible.
The documents are being published online, to receive the feedback of other Christians, through comments. A final version will be written and presented publicly later in the year.
Read more about information about the #95tesis project here (Spanish).
Published in: Evangelical Focus - life & tech - 'What theses would have Luther written in 2017?'