Google becomes Alphabet
Alphabet will be a conglomerate of companies, the largest of which is Google. The new structure will be introduced in phases over the coming months.
Google, BBC · CALIFORNIA · 11 AUGUST 2015 · 12:55 CET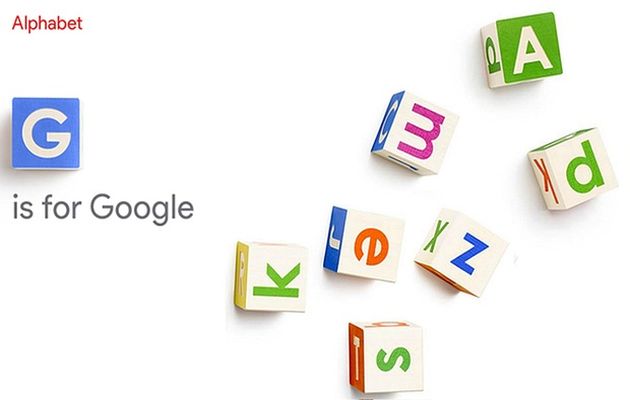 The rebranding was announced in the company´s blog
The tech company announced on Monday that it would rebrand itself as Alphabet, a new holding company whose largest wholly owned subsidiary will be Google.
Following the closure of the stock markets, in a surprise blog post, Larry Page and Sergey Brin, Google's co-founders, announced a radical shake-up of the company's corporate structure and management, handing control of its core search engine business to rising star Sundar Pythia.
The new company, Alphabet, will preside over a collection of companies, the largest of which will be Google. Even the site's new address also eschewed convention, https://abc.xyz/
Under the rebranding, Google will retain its best-known businesses, such as search, apps, YouTube and Android.
Some of the newer entities, such as the investment and research divisions, the "smart-home" unit Nest, and the drone arm will be run under Alphabet.
ALPHABET NEW EXECUTIVE BOARD
Mr Page will become chief executive of Alphabet, with senior vice president Sundar Pichai becoming CEO of Google.
Mr Page's fellow Google co-founder Sergey Brin will become president of Alphabet, and Eric Schmidt, the current Google chairman, will be executive chairman of the holding company.
Google's new chief financial officer, Ruth Porat, will hold the same title for both Google and Alphabet. David C. Drummond will be the chief legal officer and secretary.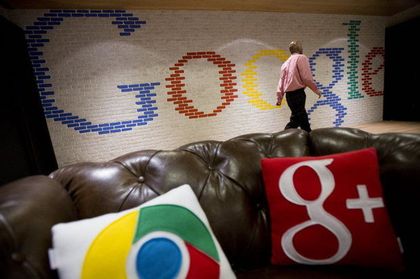 Google Fiber, the company's broadband arm, will also become a new entity managed outside of Google proper, as will the company's investing arms, such as Google Ventures and Google Capital.
"MORE OPPORTUNITIES TO GROW"
"As Sergey Brin and I wrote in the original founders' letter 11 years ago, Google is not a conventional company. We do not intend to become one", wrote Page in the blog.
The new CEO of Alphabet explained that "this new structure will allow us to keep tremendous focus on the extraordinary opportunities we have inside of Google."
"Fundamentally, we believe this allows us more management scale, as we can run things independently that aren't very related," Page added.
"Our company is operating well today, but we think we can make it cleaner and more accountable," he said. "The whole point is that Alphabet companies should have independence and develop their own brands."
"ALPHABET REPRESENTS LANGUAGE"
The name Alphabet was chosen for two reasons, Mr Page commented." It represents language, the core of how we index with Google search", and because Alpha-beta means "investment return above benchmark, which we strive to do."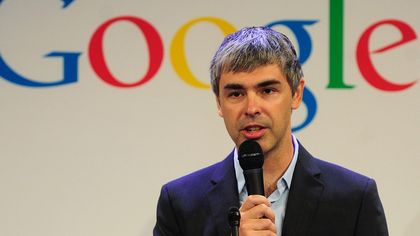 Yet the company could not secure Alphabet.com, which is a domain name owned by the carmaker BMW. That is why the main site for the new company, instead, is abc.xyz.
The Alphabet mega-umbrella also was seemingly unable to secure the Twitter handle @alphabet, which has instead been run since 2007 by a Cleveland "dad, husband and self-proclaimed geek."
Seemingly overwhelmed, he simply tweeted: "Well, that was an interesting way to end a Monday..."
EARLY IN 2016
Alphabet will remain a public company, replacing the Google name in trading and in shareholders' portfolios (but not its symbol on NASDAQ, which will stay as GOOG and GOOGL). Shares in the company surged nearly 6 percent in after-hours trading.
The new segments will be broken out in Alphabet's financials in early 2016, though the holding company will be registered "later this year" according to the filing.
The tech giant has come under pressure as its founders have used the enormous success of its search engine to fuel riskier bets on autonomous cars, smart household devices, internet-delivering balloons and cutting edge medical research. The major restructuring will ostensibly give investors greater insight into how the money is being spent.
Published in: Evangelical Focus - life & tech - Google becomes Alphabet