Debate grows in UK ahead of assisted suicide vote
Anglican leader Justin Welby and the UK Evangelical Alliance "strongly oppose" euthanasia. Former Prime minister Gordon Brown argues palliative is the solution.
LONDON · 08 SEPTEMBER 2015 · 16:59 CET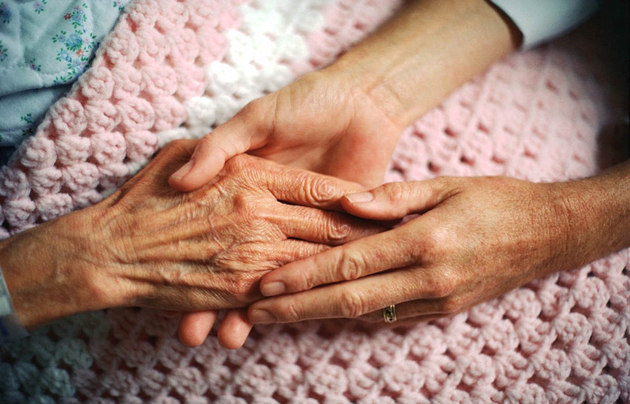 On Friday 11 September, the United Kingdom parliament will discuss the legalisation of a law that could make assisted suicide legal. Many voices have joined the debate in the last months.
Labour MP Rob Marris will defend that patients with no more than six months to live, who had demonstrated a "clear and settled intention" to end their lives, would be prescribed a lethal dose of drugs on the authority of two doctors.
"The public are clearly in favour of a change in the law and it is right that parliament now debates this issue", Marris and other many parliamentarians deffend. Assisted suicide "is a choice that I would want for myself and I do not think we should be denying this to people who are facing an imminent death", he said.
Thirty-four church leaders of Marris' Wolverhampton constituency showed their concerns about his MP's initiative. The legalization of assisted suicide would "introduce very unhealthy tensions between patients and their carers", the ministers said. "Once you accept killing as a solution for a single problem, you will find tomorrow hundreds of problems for which killing can be seen as a solution."

EVANGELICAL ALLIANCE: "IT WOULD PUT PRESSURE ON VULNERABLE PEOPLE"
The vast majority of Protestant and evangelical leaders in the United Kingdom have challenged the proposed bill.
The United Kingdom Evangelical Alliance (EAUK) "strongly opposes" assisted suicide and urged Christian believers to write letters to their representatives to let them know their concerns.
"Legalising assisted suicide would place pressure on vulnerable people to end their lives for fear of being a financial, emotional or care burden upon others. This would especially affect people who are disabled, elderly, sick or depressed", the EAUK wrote on their website.
"We should continue to promote and invest in palliative care which, thanks to modern medicine, can effectively deal with most forms of physical pain and distress (…) Since the legalisation of assisted suicide and/or other forms of euthanasia in Belgium and the Netherlands it has become more and more commonplace –even being extended to children."
MAJORITY OF DOCTORS, AGAINST THE BILL
Most doctors in the UK oppose legalizing euthanasic, along with British Medical Association, the Royal College of Physicians, the Royal College of General Practitioners, the Association for Palliative Medicine and the British Geriatric Society.
Christian churches and organisations like Care Not Killing, Christian Concern, Christian Institute and several others have also campaigned against the proposed bill.
WELBY: DANGEROUS DECISION
Justin Welby, archbishop of the Church of England, joined Jewish, Muslim and Sikh faith leaders in a letter expressing their rejection of the bill because it would hace "detrimental effects" on society.
"While it is not a crime in the UK for someone to take his or her own life, we recognise that it is a tragedy and we, rightly, do all that we can to prevent suicide. (…)The assisted dying bill requires us to turn this stance on its head, not merely legitimising suicide, but actively supporting it", he said.
"Once a law permitting assisted suicide is in place there can be no effective safeguard against this worry, never mind the much more insidious pressure that could come from a very small minority of unsupportive relatives who wish not to be burdened", Welby added.
Former Prime Minister Gordon Brown also joined the voices opposing assisted suicide in a letter published on Tuesday in The Telegraph newspaper. "The law – together with the values and standards of our caring professions – supports good care, including palliative care for the most difficult of conditions; and also protects the most vulnerable in our society. For let us be clear: death as an option and an entitlement, via whatever bureaucratic processes a change in the law might devise, would fundamentally change the way we think about mortality."
SOME CHRISTIAN LEADERS SUPPORT THE BILL
Nonetheless, some prominent Christian leaders have shown support for assisted dying in the last months. Lord Carey, former archbishop of the Church of England, has been one of the most outspoken supporters.
Bishop Desmond Tutu, another prominent international figure, also voiced his support to the legalization of euthanasia.
Assisted suicide is already legal in Switzerland, Holland, Belgium and Luxembourg.
Read an interview with French Ethics expert Luc Olekhnovitch: "It is easier to put people to sleep than to listen to their suffering"
Published in: Evangelical Focus - life & tech - Debate grows in UK ahead of assisted suicide vote