Guatemala to be declared Latin American Pro-Life capital
The Guatemalan President announced that the declaration will take place on 9 March 2022, with a message of respect for life from conception.
Evangélico Digital · GUATEMALA CITY · 10 DECEMBER 2021 · 15:00 CET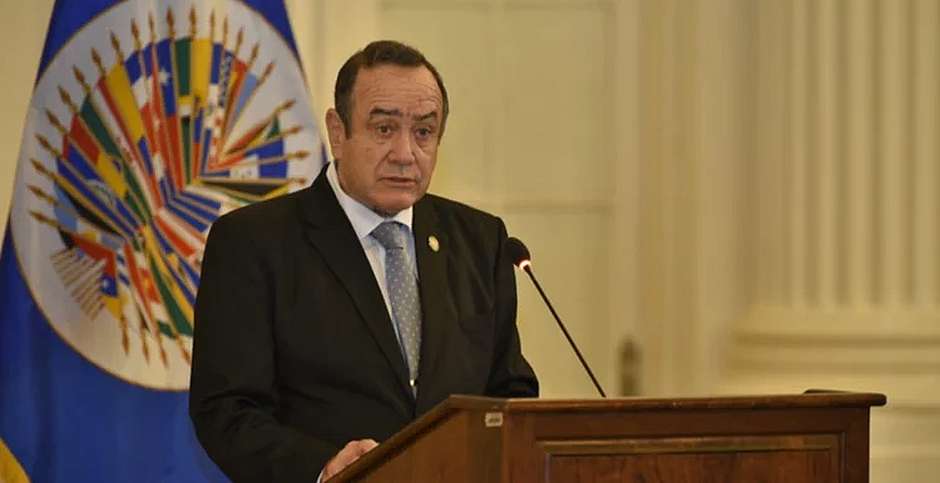 Guatemalan President Alejandro Giammattei during his speech at the OAS. / Image via Evangelico Digital.
President Alejandro Giammattei announced that next year Guatemala will be declared Latin American Pro-Life capital.
It was a proposal made by the Ibero American Congress for Life and the Family, an evangelical entity that brings together politicians and Christian activists form almost all Latin American countries.
Giammattei made the announcement during his participation in the protocolary session of the Permanent Council of the Organisation of American States (OAS), where he went after the United States did not invite him to the Democratic Forum organised by Joe Biden's administration.
"The Guatemalan President has made public the date of the Declaration that the Ibero-American Congress will make, along with the presentation of a monument commemorating this event in history, both at the OAS and in front of US government officials" , said the president of the Ibero-American Congress for Family and Life, Aarón Lara, to Latin American news website Evangélico Digital.
During his speech, the Guatemalan president confirmed that it will take place on 9 March 2022, in a solemn act, with a message of respect for life from conception.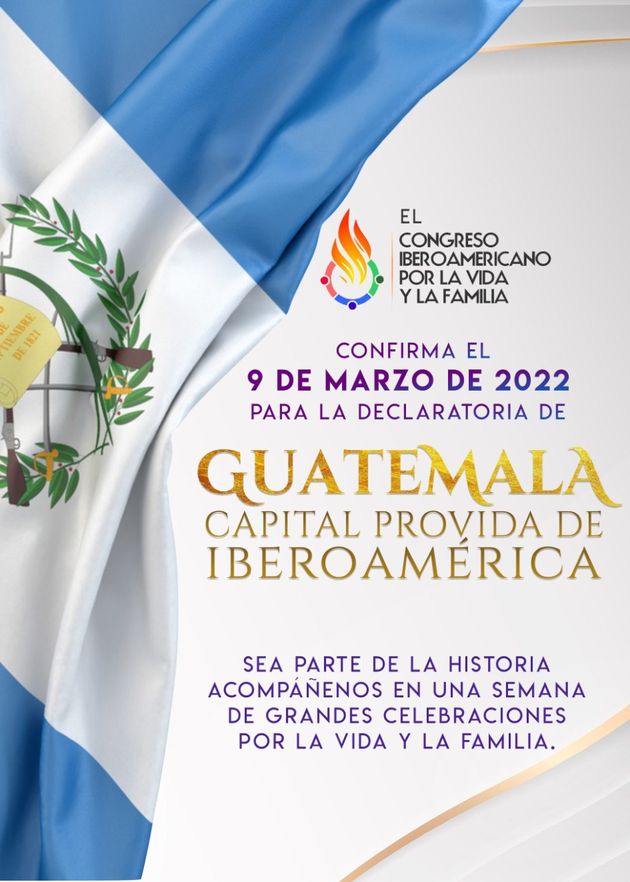 Promotional poster of the Declaration that will take place on 9 March 2022.
Guatemalan pro-life and family government
This year, the Giammattei government presented its Public Policy for the Protection of Life and the Institutionalisation of the Family for 2021-2032, which seeks to guarantee the protection of life from conception to natural death.
The President had already declared that he will not allow the creation, registration or implementation of any organisation that goes against life, violates the provisions of the Constitution of the Republic, or goes against his values and principles as a doctor.
Lara emphasised the example of Guatemala for the rest of the region. "Let's look at Guatemala, the miracle is happening", Lara told Evangélico Digital. The pro-life leader pointed out that the "materialisation of the pro-life dream" is taking place in the Central American country, adding that this achievement is not being celebrated enough. "We should be partying now".
The President of the Guatemalan governmen had already mentioned this state policy in a previous meeting. In his speech, Giammattei assured that his government would also support the Guatemalan Congress in passing a draft law for religious freedom.
Published in: Evangelical Focus - world - Guatemala to be declared Latin American Pro-Life capital