Algerian Christian sentenced to five years in prison for 'blasphemy'
He posted a message on social media about the light of Jesus overcoming the "lie" of Islam and its prophet.
World Watch Monitor · ALGERIA · 09 AUGUST 2016 · 19:40 CET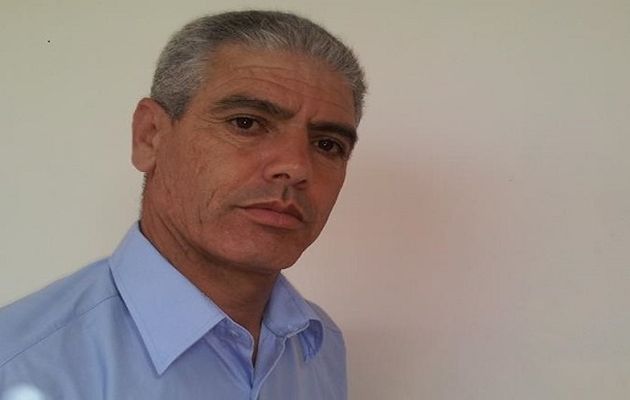 A Christian in Algeria has been sentenced to five years in prison, the maximum term, and given a heavy fine for blasphemy against Islam and its prophet, for a social media post.
Slimane Bouhafs, 49, was arrested on 31 July for posting a message on social media about the light of Jesus overcoming the "lie" of Islam and its prophet. He also published photos showing the execution of a civilian by an Islamist terrorist.
According to the Constitution , such material is judged by the authorities as an insult to the Islam, the state religion in Algeria. The penal code punishes anyone convicted of insulting Islam and Muhammad, its prophet, with a penalty of three to five years in prison, along with a heavy fine.
"ATTACKING RELIGIOUS FREEDOM"
The Vice-President of the Algerian League for the Defence of Human Rights (LADDH), Said Salhi, denounced what he called "this attack" on the guarantees of freedom of conscience and worship enshrined in Algeria's Constitution.
The human rights group "alert public opinion and defenders of liberties to this new attack against the rights guaranteed by national laws and the international instruments of human rights."
LADDH also called for Bouhafs' unconditional release and for "a broad mobilization to push back an unlawful act, to let justice triumph."
FAMILY IS WORRIED FOR HIS HEALTH
The news of his sentence was a shock for his family, who denounced what they called a "sham" trial of the man who became a Christian in 1997, and who was baptised in 2006.
His daughter, Afaf, described her father as a man who has always defended the interests of his country from a young age. She said he is known for his commitment to democracy and religious freedom in all his writings published on his Facebook page.
Bouhafs' family is deeply concerned, because he suffers from a chronic illness and his health may deteriorate as he goes to prison. According to his daughter, he suffers from inflammatory rheumatism, a disease that worsens under stress. "He needs to follow a special diet". she said.
The President of the Protestant Church of Algeria says its lawyer will appeal the verdict.
KABYLIE, HOME OF CHRISTIANS
Such comments on social media are common in Algeria without usually triggering the wrath of the authorities.
The heavy sentence could also be seen as a means of silencing Bouhafs because of his political activism. He belongs to a movement for the self-determination of Kabylie (known as MAK), a separatist group not tolerated by the authorities. MAK activists are regularly harassed and even arrested.
Kabylie, home to most of Algeria's tiny but fast-growing Christian minority, is a vast region (similar in size to Denmark) in the north-east of Algeria, on the edge of the Mediterranean. It comprises the provinces of Tizi-Ouzou and Béjaïa, among others.
Published in: Evangelical Focus - world - Algerian Christian sentenced to five years in prison for 'blasphemy'