Moroccan Christians organise themselves to defend their rights
For the first time, Christians have been able to bring their requests to the National Council of Human Rights. "We were well received", says the spokesperson of the National Coordination of Moroccan Christians.
Protestante Digital, EFE · RABAT · 07 APRIL 2017 · 12:51 CET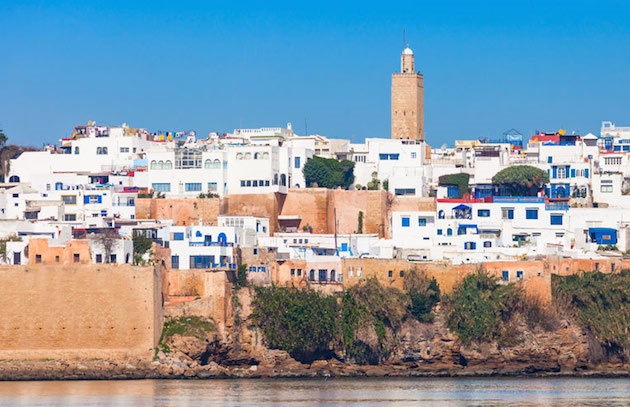 Christians in Morocco still live clandestinely but have just presented a series or requests to an official institution. This is what Mustafa Susi, spokesperson of the newly created National Coordination of Moroccan Christians, told news agency Efe.
According to Protestante Digital, the meeting happened in Rabat on April 3. The delegation of the National Council of Human Rights is in that city.
"Several Moroccan Christians met with the organisation to give them a folder with a series of requests that have to do with our rights", Musatafa Susi explained. "We were well received and we spoke with them for 45 minutes. We told them that we want to assert our rights."
Among the requests are basic rights like freedom of worship and the oficialisation of Christian churches. The group also asked to "celebrate civil marriages and have our cemeteries – we want to bury our deceased people in non-Muslim cemeteries."
"We want to be able to go to church and make our prayers on Sunday in a recognised church, we do not want to continue to have our meetings hidden in houses", the representative explained.
"We want our children to be named after biblical names – this is no allowed now – and the right for our children to decide if they want or not to take the Islamic religion class at school."
POSITIVE MEETING
Sources told Protestante Digital the Christian group assessed the outcome of the meeting as very positive. "They told us to do our part, and they will support us before the Moroccan government."
Meanwhile, the President of the National Council of Human Rights, Dris Yazami, confirmed to Efe that the meeting actually happened: "They asked for a meeting, we received them and they gave us a document." However, Yazamani refused to comment on the possibility of a change of attitude towards Christians in a society, in which the practice of this faith has been a taboo for a long time.
The Moroccan law only considers Islam and Judaism as religious options for its citizens. Jews are less than 2,000 people in the country.
Never in the history of Morocco have conversions to Christianity been tolerated. Several who have left Islam and embraced Christianity have been judged and jailed.
A LONG PATH AHEAD
Yazami said the requests by Christians "will be evaluated", and added that the fact the meeting happened shows that "the ground for liberties in Morocco is expanding."
According to the Christian spokesperson, there was a "long debate" about the requests and the Human Rights council was "receptive" to their demands, and encouraged them to "open new channels of communication" in Morocco.
This is, according of Mustafa Susi, one of the next steps the organisation will take. They will start contacts with Human Rights organisations from Morocco.
Published in: Evangelical Focus - world - Moroccan Christians organise themselves to defend their rights