Christian governor 'Ahok' loses Jakarta election: "God knows"
The campaign was marked by violent demonstrations led by radical Muslims and a trial for alleged blasphemy. "Trust me, power comes from God and it too can be taken by God. Don't be sad", he told supporters.
JAKARTA · 19 APRIL 2017 · 17:56 CET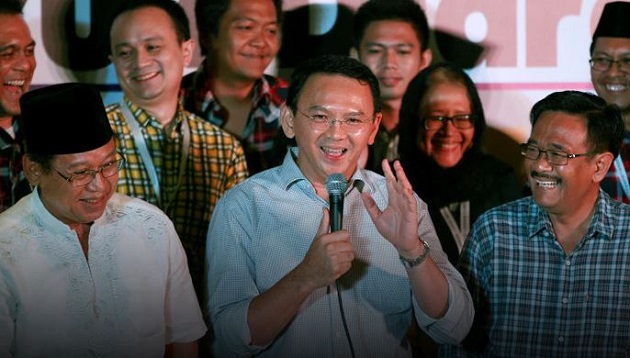 Purnama Ahok addresses the media after conceding defeat in the Jakarta election, April 19. / Reuters
Muslim candidate Anies Baswedan won the governmental election in Jakarta (capital city of Indonesia) on April 19.
A rough and tense campaign had led to a blasphemy trial against the Christian candidate and Governor Basuki 'Ahok' Tjahaja Purnama.
With 100% of the votes counted, Baswedan got 58% of the votes, and Purnama, 42%.
Winner Anies Baswedan is a respected academic and a former university rector, according to the BBC. He is known to be a moderate Muslim, his team insists he remains a pluralist.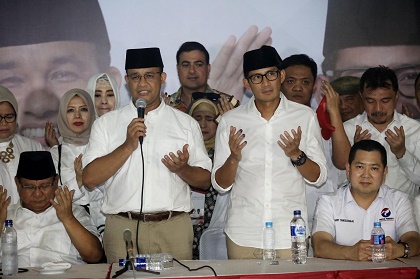 'AHOK': "GOD KNOWS"
After weeks of becoming the centre of attacks, 'Ahok' conceded defeat on election day. He had won the first round but failed to reach 50% of the votes.
In a press conference after the second round results were clear, he said: "Trust me, power comes from God and it too can be taken by God. No one comes to power without God's permission. Don't be sad. God knows."

The Home Affairs of Indonesia feared clashes on election day, but informed that "the situation [in Jakarta] has been relatively stable (…) The voting process ran peacefully, as we hoped", a government spokesman said, according to The Jakarta Post.
A DIRTY CAMPAIGN
But the last months were far from being peaceful. Indonesia lost its image of religious tolerance after thousands protested against 'Ahok' and his Christian faith with slogans like: "Kill Ahok for insulting Islam."
Muslim clerics referred to the Christian politician as a "son of Satan".
'Ahok' is under trial for blasphemy charges over a viral video showing a speech he gave in September 2016. During the speech, 'Ahok' referenced a Quranic verse, Al-Maidah 51, and told attendees they shouldn't fall for claims by religious leaders who use the verse to justify why Muslims should not be led by non-Muslims.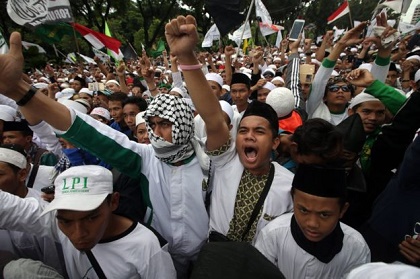 In the hearing, the Governor said he would never intentionally insult the Quran or hurt Muslims and spoke of his deep affection for his Muslim godparents, according to Morning Star News. He recalled how he helped poor Indonesians to perform the Hajj pilgrimage when he was a district chief a decade ago.
If convicted, Purnama faces a maximum five-year jail sentence. The trial was due to resume the day afer the election.
A CHRISTIAN POLITICIAN IN INDONESIA
'Ahok' is a Christian, and Indonesian of Chinese descent in the country in the world with the biggest Muslim population. Ethnic Chinese make up about 1% of Indonesia's population of 250 million people.
Analysts highlighted the fight against corruption of the Governor, and the strong opposition he faced from Muslim hardliners.
A Christian in Indonesia said Purnama is a strong Christian: "He believes in Jesus Christ, reads and studies his Bible every day and finds it to be his source of strength."
"His enemies have tried anything from death threats, put him on trial of all kinds of accusations and even openly cast black magic spells on him", the source added.
ISLAMISTS INCREASE PRESSURE ON INDONESIAN CHRISTIANS
Believers in Indonesia fear the escalation of intolerance against Christians.
Indonesian authorities in Bogor, West Java, have banned three churches from holding religious activities. Other churches were attacked.
Published in: Evangelical Focus - world - Christian governor 'Ahok' loses Jakarta election: "God knows"