President of Argentina praises "work culture and solidarity" of Protestants
Mauricio Macri attended a big musical concert to commemorate the 500th anniversary of the Reformation.
Protestante Digital · BUENOS AIRES · 18 SEPTEMBER 2017 · 09:01 CET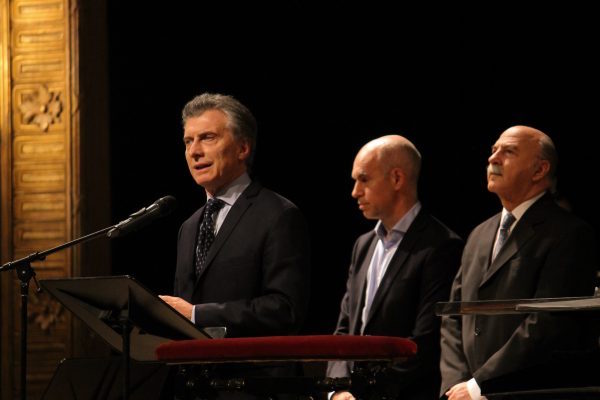 President Macri speaks at the Protestant concert in Buenos Aires. / Sofia Montiel
Christians in Argentina commemorated the 500th anniversary of the Protestant Reformation in the Columbus Theatre, in Buenos Aires.
The Head of the Republic was among the many guests of the gathering organised by evangelical Christians. Other first-line politicians and representatives of non-Christians faith groups attended the event.
President Macri echoed the words of Pope Francis (also an Argentinian) who had said Martin Luther "made a very important contribution to bring the Word of God to millions of people of this planet".
Talking directly to evangelical Christians, he added: "You are making the same [as Martin Luther] in our beloved country, for as long as 200 years already, fighting for the values in which we believe: ethics, work culture, solidarity".
The capital city's Mayor, Horacio Rodríguez Larreta, also addressed the crowd. "I value your work very much, from the religious aspects to the acts of solidarity, and the message you are offering to our citizens with your actions", he said.
Earlier, the leader of the Argentinian federation of Evangelical entities (ACIERA), Rubén Proietti, had thanked Macri and others for his participation in the event, in what he described as a "historic day for Argentinian evangelical churches".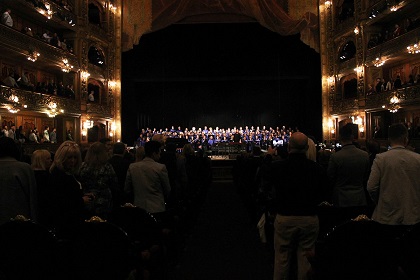 MENDELSSOHN, BACH AND TRADITIONAL HYMNS
In the concert, the Simphony n.5 "of the Reformation" by Felix B. Mendelssohn was performed by the José de San Martín Youth Symphonic Orchestra and the National Polyphonic Choir of Argentina. The "Magnificat" of J.S. Bach was also played.
In the second part of the concert, the United Choir of the Reformation, the Orchestra of the Salvation Army and piano concertist Oscar Dressler played traditional evangelical hymns.
"We were thrilled and touched when we sang together 'To God be the Glory', 'How Great Thou Are', and to sing the Lord's Prayer and the 'Hallelujah' by Haendel", Proietti explained.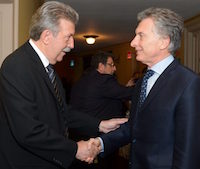 MARCH TO CLOSE THE LUTHER YEAR
Argentina's Protestants have organised other events for the Luther year. In November, a big march will gather members of all evangelical denominations in Argentina to celebrate their "unity in Christ".
Published in: Evangelical Focus - world - President of Argentina praises "work culture and solidarity" of Protestants