Iranians demand more freedoms
More than 22 killed and 450 arrested in the last days. Authorities blame the "blasphemous minority".
TEHRAN · 02 JANUARY 2018 · 14:46 CET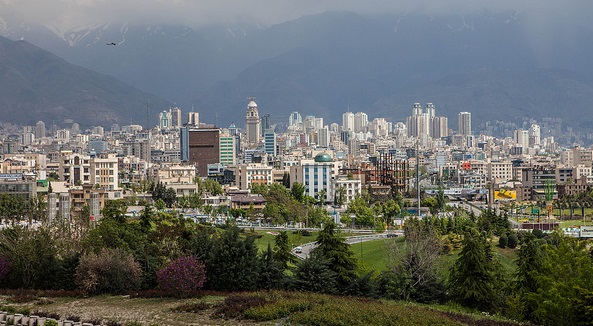 Tehran, in Iran. / Ninara (FLickr, CC)
The clashes between protestors and the police in Tehran, the capital of Iran, have already caused the death of 22 people.
Hundreds have taken the streets to ask the Islamic regime to respect individual liberties, calling for better living conditions and the end of corruption in a country that is ruled by the
Unemployment and the rising living costs were the reasons that ignited the first demonstrations in Mashhad, the second largest city in the country, last week. As other protests started across Iran, many also called for real freedom of speech and freedom of conscience.
President Hasan Rohani said the protests are an "opportunity" to change things for better, but also accused "a small blasphemous minority" of fomenting the protests.
Islamic Supreme Leader Ayatollah Ali Khamenei publicyl said Iran's "enemies" were "creating problems for the Islamic Republic and the Islamic Revolution".
Counter-demonstrations supporting the Muslim leadership also accused "foreign agents" and "enemies of Islam" of the unrest.
CHRISTIANS IN IRAN
Although Iran's society is rich in cultural diversity, fundamental liberties are not respected. Non-Muslims have no religious freedom and freedom of worship. Converts are accused of acting against national security and members of Christian home churches are jailed.
Despite this, the growth of Christianity in Iran has been exponential in the last years. It is estimated that more than 300,000 Iranians have turned to the Christian faith. Thousands of these new believers have left the country in the last years.
Published in: Evangelical Focus - world - Iranians demand more freedoms