Political and religious leaders react to Billy Graham's death
All the last presidents of United States, and Protestant figures such as Justin Welby or Efraim Tendero pay tribute to the American evangelist and highlight his influence worldwide.
WASHINGTON D.C. · 23 FEBRUARY 2018 · 11:42 CET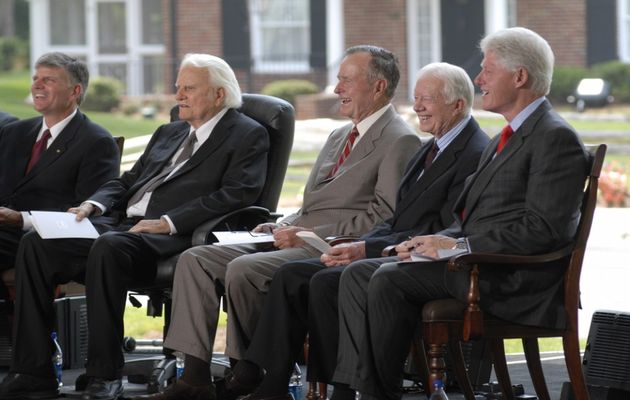 Billy Graham, Presidents George H.W. Bush, Jimmy Carter and Bill Clinton at the dedication of the Billy Graham Library in Charlotte, North Carolina, in 2007. / BGEA
Billy Graham died Wednesday morning at his home in Montreat, North Carolina. He was 99 years old.
Graham became the best-known preacher in the United States during 70 years in the pulpit. He was also an influential voice at the top levels of the political world for decades. His relationship with American presidents dated back to Harry Truman.
US PRESIDENTS REMEMBER GRAHAM
After his death, many of these political leaders have paid tribute to the American evangelist.
President Donald Trump tweeted:
The GREAT Billy Graham is dead. There was nobody like him! He will be missed by Christians and all religions. A very special man.

— Donald J. Trump (@realDonaldTrump) 21 de febrero de 2018
His wife Melania also remembered Graham:
Saddened by the loss of Evangelist Billy Graham. He led an impactful life, touching so many people with his spiritual teachings. He will be deeply missed.

— Melania Trump (@FLOTUS) 21 de febrero de 2018
Vice President Mike Pence, a committed Christian, said his "matchless voice changed the lives of millions".
Billy Graham's ministry for the gospel of Jesus Christ and his matchless voice changed the lives of millions. We mourn his passing but I know with absolute certainty that today he heard those words, "well done good and faithful servant." Thank you Billy Graham. God bless you(2/2)

— Vice President Mike Pence (@VP) 21 de febrero de 2018
According to former President Barack Obama, Graham was a guide to millions of Americans.
Billy Graham was a humble servant who prayed for so many - and who, with wisdom and grace, gave hope and guidance to generations of Americans.

— Barack Obama (@BarackObama) 21 de febrero de 2018
In a statement, another former President, Jimmy Carter, pointed out that Graham had "shaped the spiritual lives of tens of millions of people worldwide. Broad-minded, forgiving and humble in his treatment of others, he exemplified the life of Jesus Christ by constantly reaching out for opportunities to serve".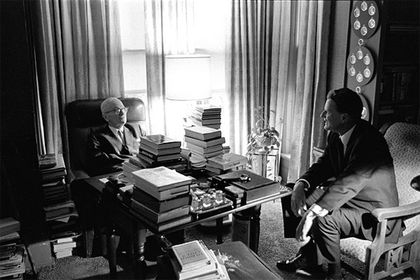 "Billy Graham was America's pastor", said former President George W. Bush.
"His faith in Christ and his totally honest evangelical spirit inspired people across the country and around the world. I think Billy touched the hearts of not only Christians, but people of all faiths, because he was such a good man", he added.
Meanwhile, Bill Clinton wrote a statement on behalf of himself and his wife, former Secretary of State Hillary Clinton:
Billy Graham lived his faith fully, and his powerful words and the conviction they carried touched countless hearts and minds. https://t.co/b4QaPyFlP0

— Bill Clinton (@BillClinton) 21 de febrero de 2018
"GOOD AND FAITHFUL SERVANT OF THE GOSPEL"
Protestant leaders also reflected on Billy Graham's life.
"The debt owed by the global church to him is immeasurable and inexpressible. Personally I am profoundly grateful to God for the life and ministry of this good and faithful servant of the gospel; by his example he challenged all Christians to imitate how he lived and what he did", Archbishop of Canterbury Justin Welby, said.
Welby added: "Now he is face to face with Jesus Christ, his Saviour and ours. It is the meeting he has been looking forward to for the whole of his life".
Efraim Tendero, Secretary General of the World Evangelical Alliance (WEA), noted: "No one has more defined the essence of evangelical faith than Dr. Graham. He was God's gift and instrument to the growth and development of today's evangelical movement".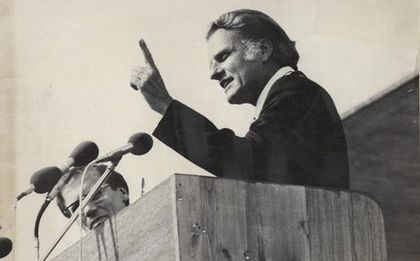 WEA leaders "were heavily engaged in the Lausanne Congress in 1974, where Graham and John Stott called 2,500 church leaders together in Lausanne, Switzerland, and there reshaped the evangelical witness".
At the Southern Baptist Convention, Ethics and Religious Liberty Commission President Russell Moore called Graham "the most important evangelist since the Apostle Paul".
Billy Graham was, in my view, the most important evangelist since the Apostle Paul. He preached Christ, not himself, not politics, not prosperity. When many saw evangelicals as just so many Emer Gantrys, he carried unimpeachable personal integrity.

— Russell Moore (@drmoore) 21 de febrero de 2018
Catholic leaders, like Cardinal Timothy Dolan, the Archbishop of New York, joined the tribute to Graham: "As anyone growing up in the 1950s and 1960s can tell you, it was hard not to notice and be impressed by the Reverend Billy Graham. There was no question that the Dolans were a Catholic family, firm in our faith, but in our household there was always respect and admiration for Billy Graham and the work he was doing to bring people to God", he wrote in a statement.
In Europe, several evangelical leaders reflected on Graham's life and ministry.
Published in: Evangelical Focus - world - Political and religious leaders react to Billy Graham's death