Former Christian governor of Jakarta 'Ahok' to be freed in January
The Director General for Prison Affairs announced that 'Ahok' will be released on January 24, four months ahead of schedule, by virtue of good conduct.
AsiaNews · JAKARTA · 04 JANUARY 2019 · 16:03 CET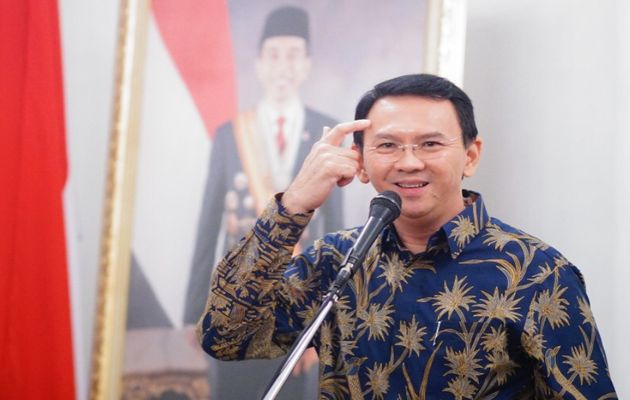 Basuki Tjahaja Purnama, Former Governor of Jakarta, was convicted in May 2017 for charges of blasphemy. Photo: Instagram/@basukibtp.
Former governor of Jakarta, Chinese Christian Basuki 'Ahok' Tjahaja Purnama will be released from jail next January 24, four months ahead of schedule.
Sri Puguh Budi Utami, Director General for Prison Affairs, announced that the detainee will benefit from a three-month and 15-day penalty discount, by virtue of good conduct.
The Director explained that the reduction takes into account this year's "Christmas Pardon".
In Indonesia, at the discretion of the Minister for Human Rights and Law, a prisoner with good behaviour can benefit from a reduction in their sentence between 15 and 60 days, for every holiday that they are entitled to celebrate during the period of detention.
'Ahok' had refused parole last July, hoping for early release after serving almost two-thirds of his sentence.
'Ahok' was charged with blasphemy in December 2016 after accusing his political opponents of using Quranic verses to dissuade Muslims from voting for him in his possible re-election as Jakarta governor.
A few months later, the Bandung District Court, capital of the West Java province, condemned Buni Yani, his main accuser, to 18 months imprisonment for spreading discriminatory and defamatory remarks about him.
'Ahok' then continued in the second round of the governor elections, but he lost. In a press conference after the results, he said: "Trust me, power comes from God and it too can be taken by God. Don't be sad. God knows".
On May 9, 2017, the former governor was sentenced to two years in prison because he was "found to have legitimately and convincingly conducted a criminal act of blasphemy", the head judge, Dwiarso Budi Santiarto, told the court.
Earlier this year, Indonesia's Human Rights Commission announced plans to publish guidelines to avoid sectarian clashes in the run-up to next year's national elections as some hard-line Islamic leaders had called on Indonesians to vote only for Muslim candidates.
Published in: Evangelical Focus - world - Former Christian governor of Jakarta 'Ahok' to be freed in January