Christian student group wins discrimination case against University of Iowa
The university had expelled InterVarsity Christian Fellowship for requiring their leaders to agree to its statement of faith. This is the second time it loses a case regarding this issue.
Christianity Today · IOWA · 08 OCTOBER 2019 · 12:31 CET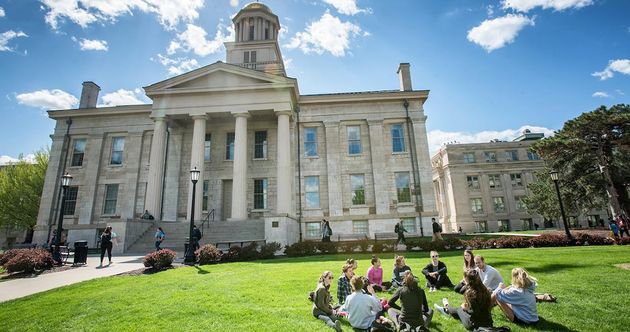 The University of Iowa lost its case against Intervasity. / University of Iowa.
A federal judge has determined that the University of Iowa (United States) violated students' First Amendment rights, when it expelled InterVarsity Christian Fellowship from campus.
In June 2018, the university claimed that, by requiring leaders to affirm their faith, InterVarsity was violating the University's non-discrimination policy. It then limited its access to campus, froze its bank account, shut down its website, and advertised that it was "defunct" for lack of student interest.
Around 40 other religious groups, including Muslims, Sikhs, Chinese Student Christian Fellowship, or Latter-day Saints, were kicked off campus for also requiring their leaders to agree to its statement of faith.
CLEAR DISCRIMINATION
Judge Stephanie M. Rose said that the university "inconsistently applied its Human Rights Policy by exempting campus groups like fraternities, sororities, and some affirming faith-based groups while penalizing certain religious groups".
Because of this discrimination, the vice president for student life, the associate dean of student organizations, and the coordinator for student organization development, would be personally accountable for any money InterVarsity lost fighting to stay on campus.
The court left open the possibility that the university's president, Bruce Harreld, could also be found liable.
"NO GROUP COULD SURVIVE WITH LEADERS WHO REJECT ITS VALUES"
"We must have leaders who share our faith. No group, religious or secular, could survive with leaders who reject its values", said Greg Jao, InterVarsity spokesman.
He pointed out that they were "grateful the court has stopped the university's religious discrimination, and we look forward to continuing our ministry on campus for years to come".
The University of Iowa issued a statement last month saying it had "revised its student organization policy to permit student organizations to require their leaders "to agree to and support" the organization's beliefs".
"These cases presented a difficult issue for a public university, as administrators tried to balance the rights of all individuals on campus", it added.
NOT THE FIRST CASE
This is not the first time that the University of Iowa is involved in a case like this. Last February, Judge Rose ruled that it likely violated student group Business Leaders in Christ's free speech rights, by selectively enforcing the Human Rights Policy.
Meanwhile, just nine days before the University of Iowa ruling, InterVarsity won a victory at Wayne State University, when a court ruled against the Michigan university for expelling the group for the same reasons than the University of Iowa.
InterVarsity has groups on 772 campuses. It hosts weekly Bible studies and monthly meetings for prayer, worship, and religious discussions on current issues.
ANOTHER CASE: YOUNG LIFE
Last month, Duke University's student government unanimously turned down official recognition for Christian organization Young Life, because it appeared to violate the guideline that every Duke student group include a non discrimination statement in its constitution.
Published in: Evangelical Focus - world - Christian student group wins discrimination case against University of Iowa