US government releases nearly 700 migrants after evangelical leaders request
Nine Christian organisations sent a letter urging Donald Trump to free detained migrants who do not pose a threat, and to partner with churches to guarantee their safety during the pandemic.
22 APRIL 2020 · 10:08 CET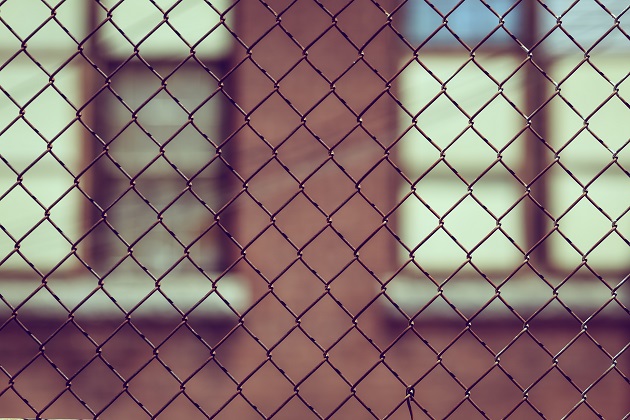 Photo: F. Galarza (Unsplash, CC0)
Nine leaders of US evangelical organizations urged Donald Trump's government to release detained migrants "who do not pose a threat to public safety" during the coronavirus pandemic, particularly "the elderly or who may otherwise be uniquely vulnerable to the worst effects of Covid-19".
In a letter sent last week to Acting Secretary Department of Homeland Security Chad Wolf, the signatories encouraged him "to partner with churches and community organizations to ensure that individuals who are released can find safe accommodations in which to 'shelter in place' for as long as such practices are advised".
Such measures would help "to practice the social distancing" in places of detention, "limiting the public health threat to the staff who work in those facilities as well".
"OUR CONCERN IS ROOTED IN OUR CHRISTIAN BELIEF"
"Our concern is rooted in our Christian belief that each human life is made in the image of God and thus precious, and, like you, we want to do everything possible to minimize the loss of life as a result of this pandemic", the letter stated.
The evangelical leaders also pointed out that they "pledge to encourage the many churches and ministries within our networks to provide any assistance they can".
Signatories include Russell Moore, President of the Ethics and Religious Liberty Commission of the Southern Baptist Convention; Walter Kim, President of the National Association of Evangelicals, and Samuel Rodríguez, President of the National Council of Hispanic Christian Leadership Conference.
They are all members of the Evangelical Immigration Table, Christian leaders who advocate comprehensive reform of immigration laws.
US GOVERNMENT RELEASES ALMOST 700 MIGRANTS
Upon receiving the letter sent by evangelical leaders, the US government released nearly 700 people from immigration detention centers across the country last Tuesday, amid concerns about the spread of the new coronavirus.
Ken Cuccinelli, Acting Deputy Homeland Security Director, said the 693 people who were declared eligible for release are "individuals deemed to be at greater risk of exposure", who "do not pose a safety or security risk escape if the government seeks to return them to custody".
Cuccinelli told reporters that the Immigration and Customs Enforcement Service (ICE) reviewed detainees for risk factors such as age, pregnancy, or underlying health problems.
Published in: Evangelical Focus - world - US government releases nearly 700 migrants after evangelical leaders request