Open Doors denounces discrimination against Christians due to the coronavirus
"The epidemic could eradicate the church in Syria", Open Doors warns.
28 APRIL 2020 · 12:00 CET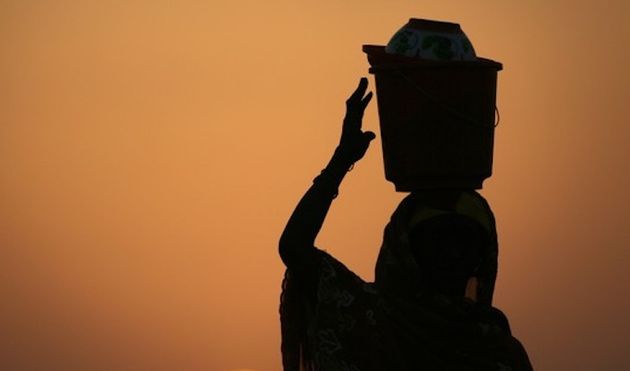 in sub-Saharan African countries, Islamic extremism is spreading the rumor that Christians are the main transmitters of the virus. / Open Doors.
Difficulties to get the help provided by the public administration and rumours that relate them to the spread of the virus, are some of the situations that Christian minorities are facing in different places, according to the information that Open Doors has compiled.
The organisation describes those situations as "serious". They explain, for example, that in places where the spread of the virus has already reduced the food supply, the situation of Christian minorities has been drastically affected.
"In some countries with food shortage, a rise in prices, and the closure of so many companies, the already vulnerable people are the ones who always bear the brunt", Open Doors says.
Furthermore, "Christians are ignored or left until the end when aid provided by government entities is distributed", they add.
"THE EPIDEMIC COULD ERRADICATE THE CHURCH IN SYRIA"
One of the main concerns for the entity is Syria, where, with a medical infrastructure consumed by war, "the epidemic could reduce the country to ashes again". "Being one of the minorities most affected by the war, Christians are already in a difficult position. This could eradicate the entire church".
RUMORS AGAINST CHRISTIANS
According to Open Doors, in sub-Saharan African countries, such as Burkina Faso and Uganda, "Islamic extremism is spreading the rumour that Christians are the main transmitters of the virus".
"This adds more rejection towards the Christian population by the general population", they point out.
CORONAVIRUS CASES ASSIGNED TO CHRISTIAN HEALTH WORKERS
Another example of discrimination against Christians that the organization has reported, is the referral of patients diagnosed with Covid-19 to Christian health workers exclusively.
Specifically, they inform about an Asian and Muslim-majority country (the name of the country is not mentioned for security reasons) where "coronavirus cases are being assigned to Christian health personnel, so that Muslim personnel do not have to face a possible contagion".
"This is quite serious because, as is happening in many countries, there is not enough protective material", the entity adds.
NO LEGISLATIVE REPERCUSSION SO FAR
Despite all these cases of daily discrimination, Open Doors also claims to have no news "of any government that has tried to take advantage of the situation to toughen its laws against Christians".
Published in: Evangelical Focus - world - Open Doors denounces discrimination against Christians due to the coronavirus