Other key persecution trends of the World Watch List 2022
In Qatar, host of the football World Cup, converts from Islam face physical, psychological and (for women) sexual violence. Globally, over 5,000 attacks on Christian churches have been recorded.
19 JANUARY 2022 · 14:10 CET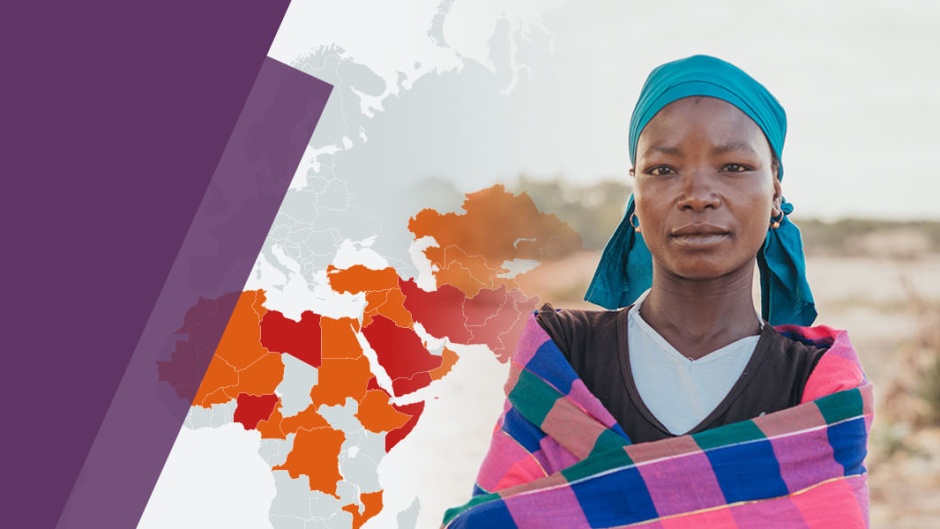 Read the main article about 2022 World Watch List.
See the full list of 50 countries where it is more difficult to be a Christian.
High rising nations
Along with Afghanistan, there are several countries with noteworthy rises in recorded persecution. These include
Qatar (#18 from #29), the host for this year's World Cup, where converts from Islam especially face physical, psychological and (for women) sexual violence.
Indonesia (#28 from #47), where Christians faced two attacks in Central Sulawesi, as well as a bomb attack against the cathedral in Makassar.
Myanmar (#12 from #18), where the army has attacked Christian villages and churches, driving more than 200,000 into IDP camps.
Bhutan (#34 from #43), where converts especially face community pressure and violence – in the case of women, sexual violence.
Rising violence, unrelenting pressure
Recorded killings of Christians for their faith rose from 4,761 registered cases (WWL 2021) to 5,898 (WWL 2022). Sub-Saharan Africa, and Nigeria especially, accounts for the bulk of these.
The total number of churches attacked rose from 4,488 registered cases (WWL 2021) to 5,110 (WWL 2022) and detentions and arrests rising 44 per cent (from WWL 2021) to 6,175, with 1,315 of these in India.
However, while overt violence may be more attention-grabbing, the everyday unrelenting pressure upon Christian communities is just as important and continues to rise. These express themselves in a myriad of subtle and overt forms: discrimination at work, pressure to renounce your faith from family members, being placed at the back of the queue for aid and medicine – particularly during COVID, bureaucracy preventing the licensing of churches, and much more.
North Korea
Despite dropping to second place, persecution levels in North Korea have actually reached record highs this year. With a new anti-reactionary thought law, it has seen a rise in Christians arrested and house churches closed. Arrest inevitably means imprisonment in one of the nation's brutal 're-education camps', from which few people emerge alive.


Crumbs of comfort
Iraq (#14 from #11), Syria (#15 from #12), Egypt (#20 from #16), and Turkey (#42 from #25) have seen reductions in violence. Although it may just be that there were fewer opportunities for active persecution during the COVID pandemic, it is still welcome.
"This year's World Watch List makes for sobering reading", says Ted Blake of Open Doors Spain. "With emboldened Islamists, resurgent nationalism, and China developing more sophisticated forms of digital persecution, we are entering a new era of diminishing human rights. With religious freedom providing a foundation for so many other freedoms, we desperately need to see a renewal of commitment to shoring up human rights in 2022. When even paying lip-service to human rights is shrinking, the promotion and protection of religious freedom is more urgent than ever".
Published in: Evangelical Focus - Features - Other key persecution trends of the World Watch List 2022