Mission at the workplace
The Business Ministry Training took place in Málaga, to connect European ministries focused on the business world.
Protestante Digital · MALAGA · 28 NOVEMBER 2016 · 19:00 CET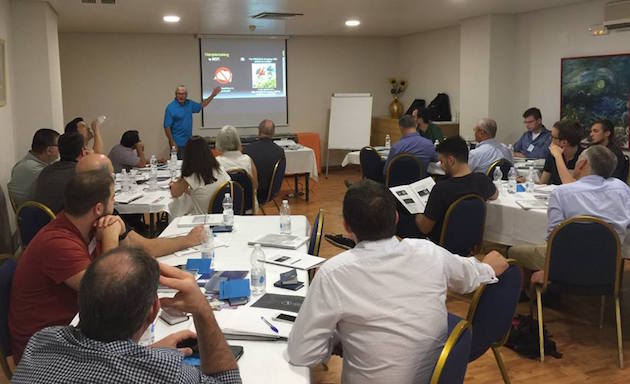 A training session. / GBU
"Business Ministry Training", a meeting organised by Europartners with the aim to equip Christian professionals so that they can also equip others, was held in the city of Málaga (Spain), from October 27 to 30.
Europartners is part of the "Christian Business Men's Connection" (CBMC) worldwide movement, whose mission is to connect entrepreneurs and business professionals with Christ, as well as to encourage them to live as ambassadors of Christ in their professional environment.
Europartners works giving support and training to ministries focused on professionals from the business world at a national level. This was the first CBMC/Business Ministry Training held in Europe.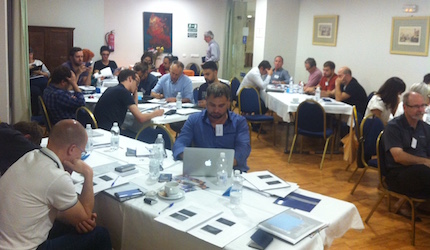 "MARKETPLACE AMBASSADOR"
Thirty participants, from 19 different countries, mostly European, have attended the conference, with the theme: "Marketplace Ambassador." There were three days of intensive training around three key points:
- Connect3 teams: with a clear purpose to connect people with God, with the gospel and with the other partners.
- Development of spiritual reproducers: an exhortation and training to carry out the work of discipleship in any context, in response to the commandment of our Lord Jesus towards all of us to make disciples.
- CBMC Coaching Leadership: introductory training to the coaching tool, a useful application for the development of people in the workplace, as well as in the church and the neighborhood.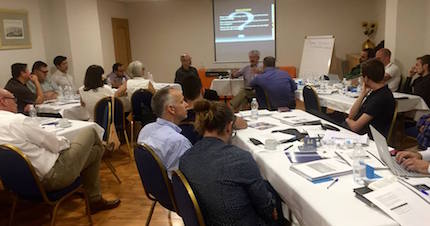 MISSION AT THE WORKPLACE
"It is a challenge to reorient and advance in the sanctification of our lives for the service of the Lord with a clear mission to make Jesus known among our co-workers and to make disciples", said Spanish participant Marcos Lidón, member of Spanish association "Three-e" (Evangelicals in Economy and Bussiness).
Lidón believes "it has been a great deal of encouragement and gratitude to see brothers in the world of business, with so much passion and love for our Lord Jesus and for the co-workers who are not yet saved. "
"We ask that the Lord continue to bless his work in the professional field and give his people a vision to know where to look and the efforts to spread the gospel in each workplace", he added.
Published in: Evangelical Focus - cities - Mission at the workplace