"Pilgrims and Foreigners", the Week of Prayer 2018 in Europe
Evangelical Christians will pray together in hundreds of cities across Europe. A prayer guide and a Bible reading plan for mobile devices is now available for everyone to download.
MADRID · 21 DECEMBER 2017 · 16:36 CET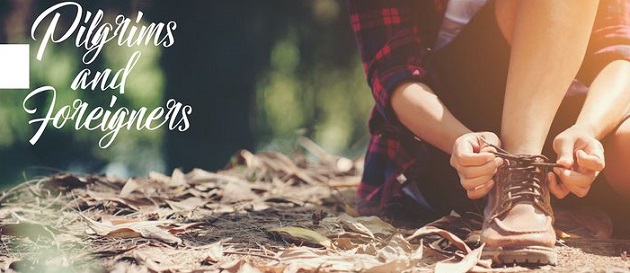 The Week of Prayer will bring together thousands in Europe.
Thousands of Christians in cities and regions across Europe will start the year praying.
The Week of Prayer of the Evangelical Alliances has been a initiative in many countries for more than 150 years. The aim is to bring together as many evangelical Christians as possible in every city or region.
The theme of the 2018 Prayer Week is "Pilgrims and Foreigners". The gatherings will be held simultaneously in hundreds of churches across Europe between 14 and 21 January.
This year's prayer guide has been prepared by the Spanish Evangelical Alliance, and has been translated into other languages by the national Evangelical Alliances.
Download the prayer guide in English from the European Evanvelical Alliance website.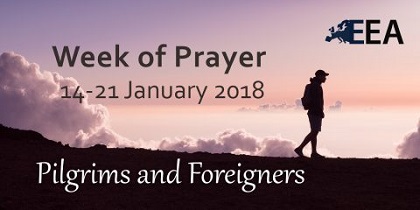 Every day of the week, participants will reflect on one of these people in the Bible: Abraham, Joseph, Ruth, Daniel, Jonah, Priscilla and Aquila, and Jesus Christ.
"The theme reminds us that the Scriptures are full of examples of foreigners. We are called to be pilgrims and to remind ourselves that all believers share one homeland", Israel Montes, coordinator of the prayer guide told Evangelical Focus.
A novelty for this year's Prayer Week is a special Bible plan on the mobile phone app YouVersion (English).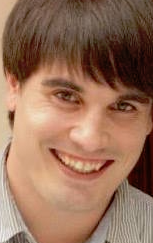 Question. Tell us a bit about the theme and the biblical texts that have been chosen for the Week of Prayer 2018.
Answer. The theme, we believe, is very relevant now. We entitled the prayer guide: "Pilgrims and Foreigners". We are in a plural Europe, more and more foreigners are arriving to live here. Though the newspapers are not reporting about it too much anymore, the issue of refugees continues to be important. Europe has not given an answer, and many times the church has not risen to the challenge.
The theme reminds us that the Bible is full of examples of foreigners. We are called to be pilgrims and to remind ourselves that all believers share one homeland. The characters of the Bible to show this are Abraham, Joseph, Ruth, Daniel, Jonah, Paul, Priscilla and Aquila, and Jesus Christ.
In addition, we see the political problems and the rise of nationalism, and as a church we should be aware that we are all foreigners in our lands.
As Christian believers, our heavenly citizenship should be seen clearly. We would be much more useful and relevant in our contexts and societies if we would be aware of our heavenly accent, character and habits.
Q. A YouVersion Bible reading plan for mobile devices has been prepared for the first time this year. Tell us how it works.
A. The point is that everyone has access to the prayer guide at any time, so that as many people as possible follow the eight days of prayer. The plan reminds you every day about the daily recommended Bible reading, and lets you access the text from your smartphone or table.
Q. In Spain, you have involved Youtubers in the Week of Prayer...
A. Yes, the main aim is to reach the younger generations. Sometimes prayer is seen as something boring and dull, so, the participation of these Youtubers with a short comment on the day's prayer requests with a fresh and entertaining video, will help young people (and not so young as well) to follow the Week of Prayer and actively take part in it.
Q. Why do you think it is important that Christians of different evangelical churches in regions and cities come together to pray for a whole week?
R. Scripture tells us about the importance of praying together, as in Matthew 18:19, "I tell you that if two of you on earth agree about anything they ask for, it will be done for them by my Father in heaven".
When we are aware of the fact that we are one in Christ, then we are looking forward to spend time together as a body. And there is no better activity, in which all of us are in the same position as sons and daughters of God, as on our knees in front of our heavenly Father.
We encourage all the family of God in every town or region to unite in prayer to show they care about the same issues, and bring them before God. We encourage all of Europe in the same week, to spiritually show this unity in front of His throne.
I pray that the reflections and the prayer items in the guide will be useful to everyone and will help us to agree in prayer. I firmly believe that in this unity, we can have the biblical conviction that God will act and respond to our petitions.
Thinking again about Matthew 18:19, what do you think that will happen if we as the Church in Europe agree to pray about the prayer items of this Week of Prayer? The answer fills me with excitement and faith.
Published in: Evangelical Focus - cities - "Pilgrims and Foreigners", the Week of Prayer 2018 in Europe