The Gospel 'on wheels' in Madrid
Bikers ministry Covered Backs had a stand at the MotoMadrid Show. They gave away 2,500 copies of the 'Biker Bible'.
Protestante Digital · MADRID · 20 MARCH 2018 · 09:53 CET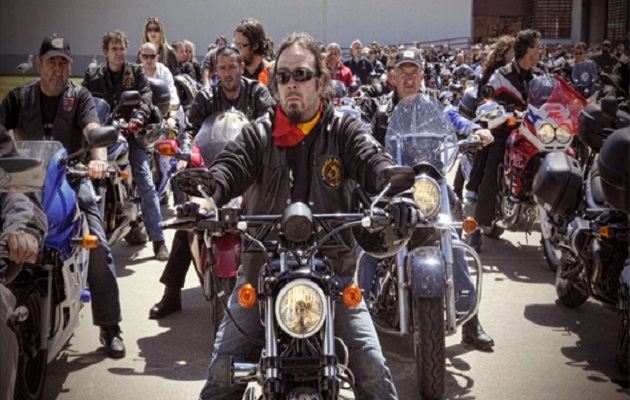 Some of the Covered Backs bikers, in Spain.
The Bible was present at the 2018 MotoMadrid Show, held in the capital of Spain on March 9- 11. The Covered Backs, a group of Christian bikers, had their own stand at the event.
According to the Bible Society of Spain, 2,500 copies of the 'Biker Bible' were distributed.
This special edition of the Bible for bikers offers testimonies of personalities of the rock music world who converted to Christianity, such as Nicko McBrain, drummer of Iron Maiden, or Brian Welch, one of the founders and guitarists of Korn.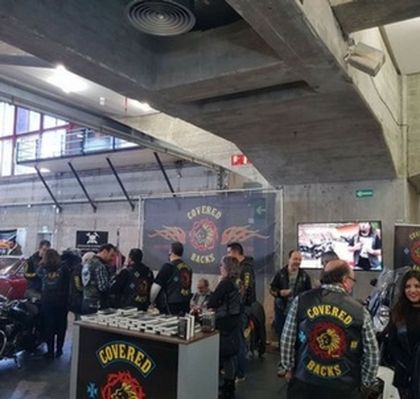 10 YEARS OF COVERED BACKS
Covered Backs was born in 2007. Throughout this decade, this ministry has been present in some of the most prominent festivals and concentrations of the Spanish motorcycle scene.
In the past, they took part in the "Pingüinos" gathering, in the city of Valladolid, where they distributed more than 3,000 Bibles. At Sonisphere International Festival Madrid, about 1,500 copies of the 'Metal Bible' were dirstributed to other bikers in just 9 hours.
Since 2012, this association of Christians in the world of motorbikes, have distributed around 35,000 of these two editions of the Bible in different events
Published in: Evangelical Focus - cities - The Gospel 'on wheels' in Madrid