Vigils in 25 Swiss towns for persecuted Christians
Around 1,000 people joined silent protests on the same evening. "The fate of those persecuted for their faith should not leave us cold".
Christian Solidarity International, Livenet.ch · BERN · 26 DECEMBER 2019 · 13:00 CET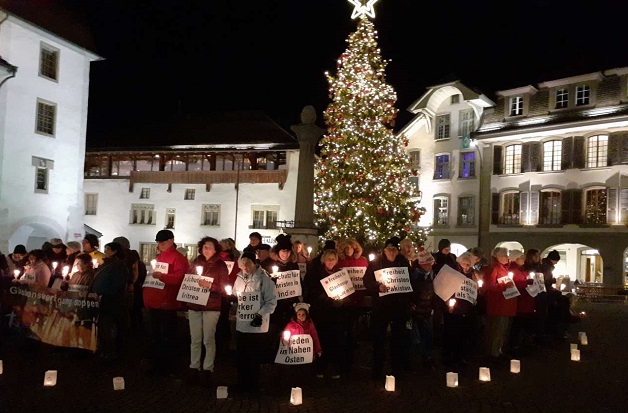 The vigil for persecuted Christians in Thun, Switzerland, on 12 December 2019. / CSI Switzerland
Christians in 25 towns of Switzerland and one in France joined silent protests on December 12.
At 6p.m. they gathered in public places to denounce the lack of religious freedom and violence against Christians in countries such as India, Nigeria and Iran.
"The fate of those persecuted for their faith should not leave us cold", the Swiss group Christian Solidarity Inernational (CSI) said.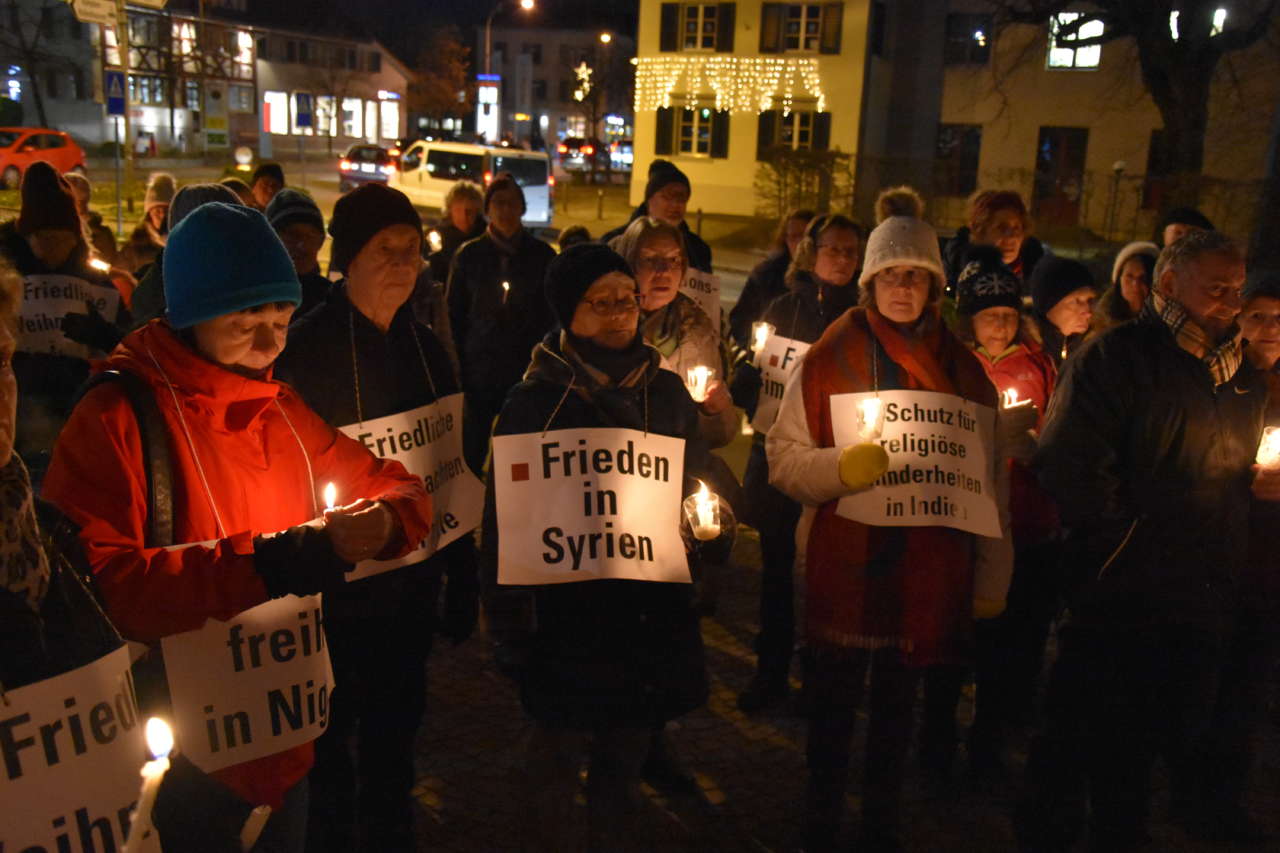 According to news website Livenet.ch, passers-by were encouraged to join the vigils, and were offered candles. Signs read: "Let's stop persecution of faith", "Freedom for the prisoners because of faith in Iran", "Protect Christians in Nigeria" and "Religious freedom for everyone".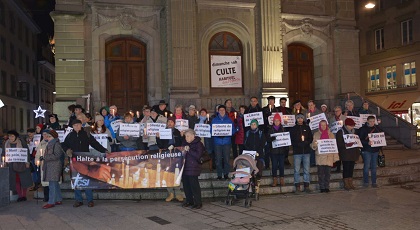 John Eibner of CSI thanked all those who took part in this annual Christmas public action across Switzerland, and added: "The vigils are also an appeal to our government and the new parliament, that they stand with a renewed strength for religious freedom – especially in countries where Switzerland has strong political and financial interests, such as Saudi Arabia, Iran, Turkey, India or China".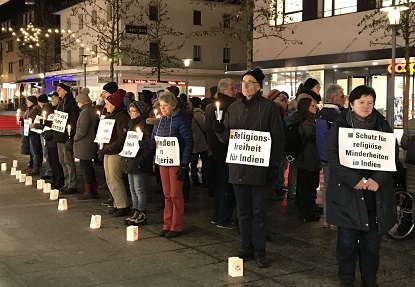 2012 was the first year this action was organised, with vigils in Zurich, Bern and Luzern.
Since then, the action had spread to cities and towns including Basel, Thun, Köniz, Brugg, Frauenfeld, Sankt Gallen, Lausanne, Fribourg and Strasbourg (France).
Published in: Evangelical Focus - cities - Vigils in 25 Swiss towns for persecuted Christians