Evangelical church manages a temporary coronavirus shelter
Local authorities of Fuerteventura (Spain) asked the evangelical church Modern Christian Mission to run a shelther por people in need.
Protestante Digital · FUERTEVENTURA (SPAIN) · 25 MARCH 2020 · 17:00 CET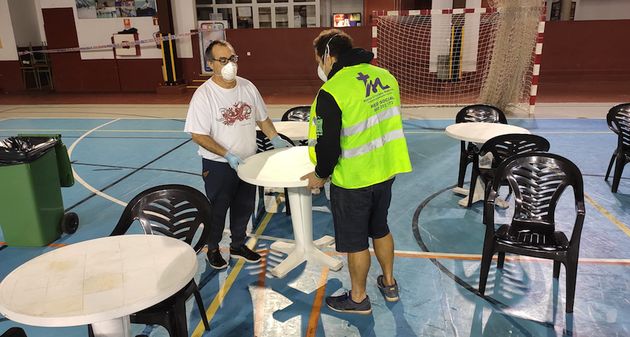 Volunteers of the church Modern Christian Mission in Fuerteventura preparing the facilities. / MCM.
The evangelical church Modern Christian Mission in Fuerteventura (Canary Islands, Spain) manages a temporary shelter set up in the municipal pavilion of Corralejo. It welcome people at risk of social exclusion, in the midst of the coronavirus crisis in the city of La Oliva.
The local Social Services department asked the evangelical community to help them prepare the facilities, and run it when everything is ready.
"We have begun with the assembly of diffferent spaces for bunks, tables, chairs, and the transportation of all the necessary material for the proper care of these people, such as blankets, sheets and hygiene items", explained the pastor of the church, Ángel Manuel Hernández.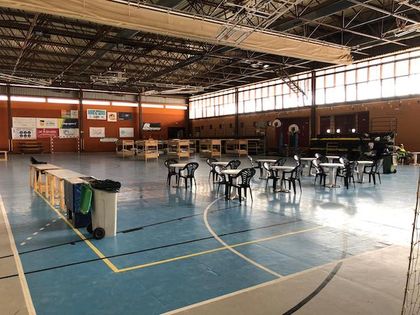 TAKING CARE OF PEOPLE IN NEED
The project is part of a series of "new measures to attend to those who need it", promoted by the Town Hall because of the state of alarm due to the Covid-19 epidemic.
"We continue to care for vulnerable people through the granting of emergency aid, such us food vouchers. We have coordinated all the necessary services to take care of urgent needs, like the homeless", the Social Welfare councilor of La Oliva, Rafael Benítez, stressed.
The shelter opened this Saturday, and there are already twenty people using the facilities, who also received three meals a day and a medical follow-up.
"We give them bags with breakfast, lunch and dinner, which we bring from our facilities in Puerto del Rosario, where we have the kitchens and staff complying with the mandatory measures", said pastor Hernández.
Published in: Evangelical Focus - cities - Evangelical church manages a temporary coronavirus shelter