"I make gowns because I love God and my neighbour"
Evangelical women from the Spanish city of Lugo sew medical protective materials that have already been delivered to eleven health centers in the region.
Protestante Digital · LUGO · 14 APRIL 2020 · 15:00 CET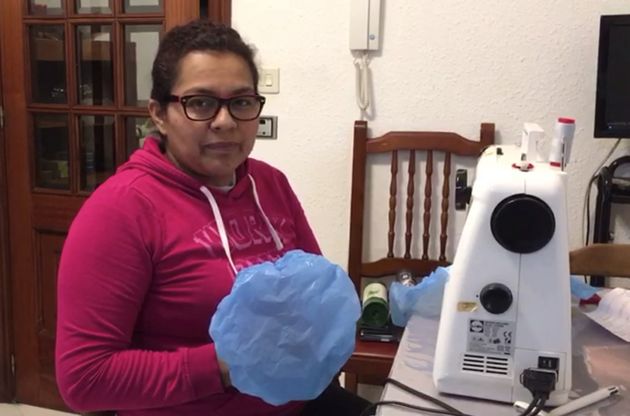 Confinement due to coronavirus world crisis does not prevent people from serving others. An example of that, are a group of women from the Buenas Noticias (Good News) evangelical church in the Spanish city of Lugo.
A few weeks ago, one of the women in the church learned of the lack of protection of the health workers in the health centre. She immediately coordinated with other women to sew gowns with trash bags, to protect primary care physicians.
In addition to gowns, they are also producing shoe covers and medical hair caps, so that the health workers could work more safely, given the general lack of approved protection equipment.
"We all need to collaborate in this fight. We want to help with something", Claribel, one of the women, tells Spanish news website Protestante Digital, as she continues to sew.
"As people of faith, we collaborate with our community, because faith is not only believing but also doing", the church points out in a video where they show the selfless work of these women.
The pastor of the congregation, Marcos Zapata, explains that they expect to make 2,000 gowns, 2,400 medical hair caps and 2,100 shoe covers in the coming weeks.
So far, they have sent materials to nine health centers and hospitals and two nursing homes in Galicia. The initiative has been reported in the local media.
You can see the video of the initiative here (in Spanish)
Published in: Evangelical Focus - cities - "I make gowns because I love God and my neighbour"