Berlin "House of One" promotes ecumenism between Christians, Muslims and Jews
A project aiming to bring the three world religions "under one roof" expects to have its multi-faith space built by 2023.
BERLIN · 23 NOVEMBER 2020 · 18:31 CET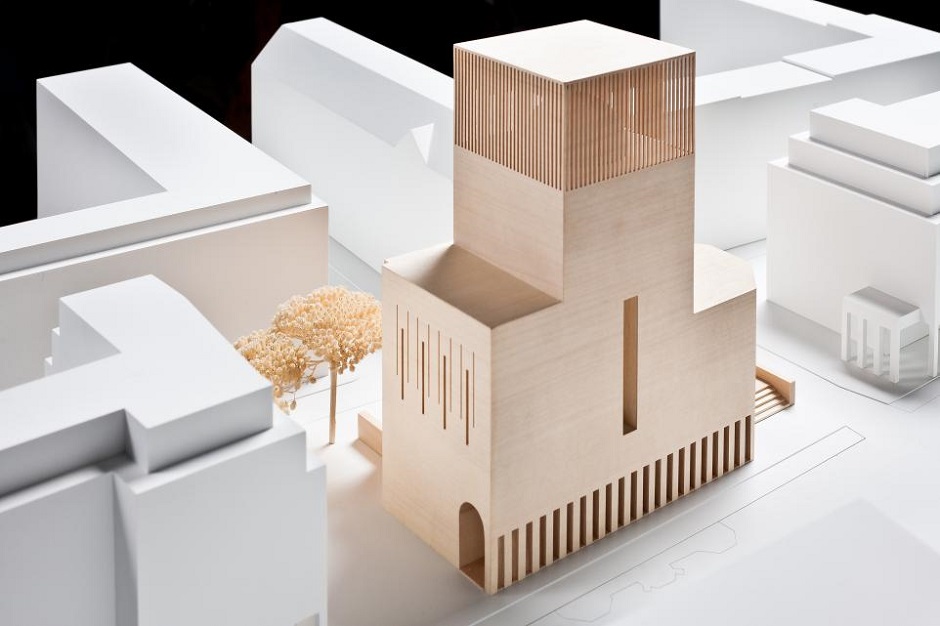 The "House of One" in Berlin (Germany) will be a large building where Jews, Christians and Muslims will have a space to worship.
According to the leaders of the project, the aim is to "make tangible that religions can be an asset - putting a model of a peaceful coexistence opposed to all atrocities committed in the name of religion".
The ecumenical project has not only received the support from personal donors and private companies from several countries and backgrounds, but has been sponsored by the German government's Ministries of Interior and of Environment with 10 million Euros. Other sponsors are the city of Berlin, the European Union university Erasmus+ programme, and other public institutions, think tanks and foundations.
Once it is finished, the building will have a church, a synagogue and a mosque, all connected by a central room.
The board has now been constituted, with a strong presence of politicians. Among them are the current Mayor of Berlin, Michael Müller, the former Federal President of Germany, Christian Wulff, and the Director of the German Federal Motorways, Gunther Adler. Theologians and spiritual leaders of the three religions are also represented in this "inter-religious project".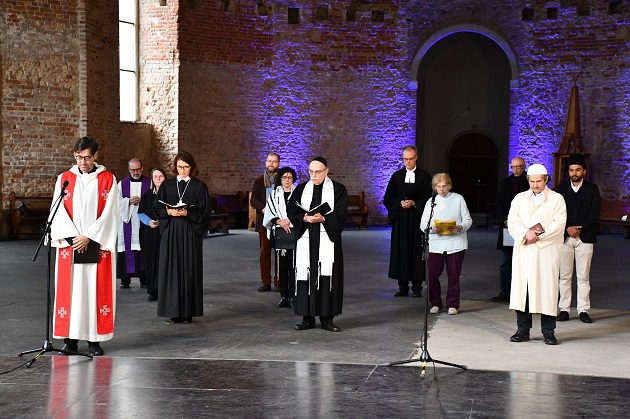 House of one leaders of the three religions in a united activity.
The first activities will be an inter-religious prayer event for peace, and an online workshop with leaders from similar ecumenical initiatives from Germany and Switzerland.
Christian Wulff, said "The House of One offers unique conditions for dialogue", and referred to Pope Francis' recently published encyclical "Fratelli Tutti", which "Pope Francis implied that God loves every person, no matter which religion she/he belongs to".
"We want to show that faith doesn´t divide Jews, Christians and Muslims, but instead reconciles them", says Bishop Markus Dröge, an ambassador of the project. Enes Canter, another ambassados and basketball player, adds: "We all believe in the same God, one God. We need to leave our differences on the table and try to find what we have in common. That's how we can learn from each other".
The project will try to have "a formative role in our society, in families, schools and businesses - no longer just one or two religions, as has been customary for centuries, but in a greater diversity".
Published in: Evangelical Focus - cities - Berlin "House of One" promotes ecumenism between Christians, Muslims and Jews