Ben-Hur comes back in 2016
Paramount Pictures has released the first trailer for the upcoming remake of Ben Hur, the new film adaptation of Lew Wallace's 1880 biblical novel. See European release dates.
IMDB, USA Today · HOLLYWOOD · 17 MARCH 2016 · 13:20 CET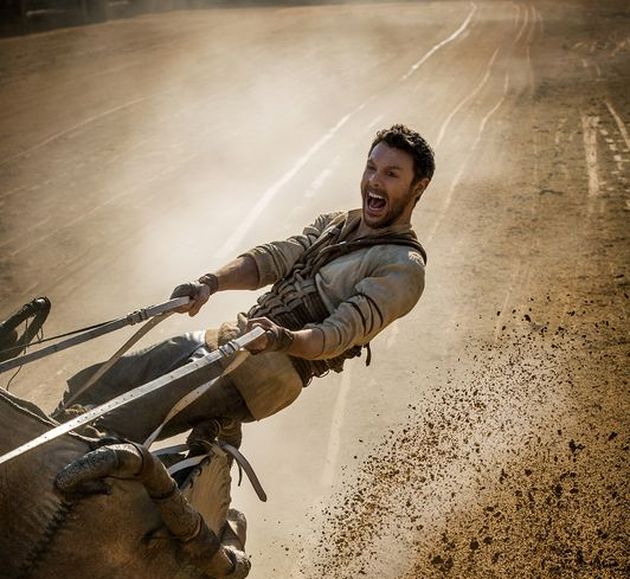 The race is "truly the crown jewel of the film", the director told the press. / Paramount
There have been a few adaptations of Wallace's novel over the years, but everybody remembers the 1959 historical epic starring Charlton Heston. It won 11 Academy Awards.
The movie retells the story of Ben-Hur, a prince in Roman-occupied Jerusalem who is betrayed by his adopted brother Messala. He loses everything, spends five years as a slave in the gallery of a Roman ship, and comes back to take on the man who did him wrong and the whole empire, in a grand chariot race.
JACK HUSTON AS BEN HUR
Jack Huston (Boardwalk Empire) stars the film. The cast also includes Toby Kebbell, as Messala, the man who betrayed him; Nazanin Boniadi as his beloved Esther; Rodrigo Santoro as Jesus; Pilou Asbaek as Pontius Pilatus, and Morgan Freeman as Ilderim, who trains Ben-Hur.
Mark Burnett, Sean Daniel and Joni Levin are producing the film. "Wanted" director Timur Bekmambetov is directing from a screenplay originally written by Keith Clarke, with revisions by "12 Years a Slave" writer John Ridley.
The project began taking shape in 2013, when MGM acquired Clarke's script, an adaptation of Lew Wallace's 1880 novel "Ben-Hur: A Tale of the Christ", which is now in the public domain.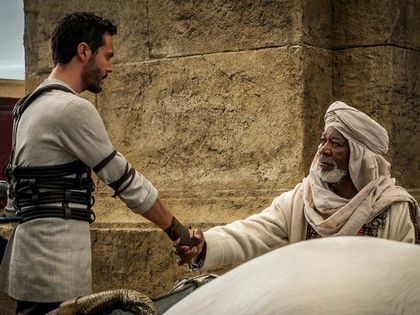 "I HOPE PEOPLE WILL GO WITH AN OPEN MIND"
There are some differences between the new Ben-Hur and the iconic Heston movie. The upcoming film is closer to Wallace's book, and it is not going to be 3½ hours long.
"I hope people will go into this with a very open mind and realize the beauty's very much in the story", Huston affirmed.
Just like in the past movie, the race is "truly the crown jewel of the film" Bekmambetov told the press.
The 33-year-old grandson of Oscar-winning actor and filmmaker John Huston believes the new movie "has something really beautiful, especially in the current climate of the world, about different religions and people being at odds against each other."
"How do we find our way out of this, how do we forgive, how do we forget, how do we move on, how should we treat our fellow human?", he added.
THE CHARIOTS SCENE
In Huston, Bekmambetov found an actor who not only was a "well-built, experienced horseman, but one who felt like he was born in that era", the director said.
"I wouldn't be surprised if some of Jack's many famous ancestors took part in an actual fight between Romans and Judaeans we depict in our film."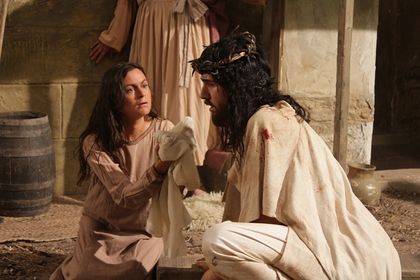 Huston and Kebbell spent 2 and a half months rehearsing the sequence and filming it in Italy, and they worked up to having 32 horses going at one time on the course.
"You get in with two horses on a chariot, which blows your mind, and then you put four horses on the end of your reins, it would be the equivalent of a Formula 1 race", Huston recalls.
"It's overwhelming and incredibly scary, but after the first day where you think every second, 'I'm gonna die, I'm gonna die, I'm gonna die,' you decide to put that out of your brain for good and it becomes just part of the job."
RELEASE DATES
MGM and Paramount decided last year to delay the release this year from February to August.
The film´s premier will take place on August 10 in Belgium, Estonia, France and Philippines, although the official premier will be on August 12 in the United States.
Other European release dates are:
Italy: August 11
Hungary: August 12
Netherlands: August 18
Ukraine: August 24
Germany: August 25
Ireland: August 26
Spain: September 16
Sweden: September 23
Turkey: September 23
Watch the trailer:
Published in: Evangelical Focus - culture - Ben-Hur comes back in 2016