Germany will 'nail' Martin Luther's theses again
Three of the seven original prints of Martin Luther's 95 theses will be shown in the "Bible, Thesis, Propaganda" exhibition in Berlin next February.
Protestante Digital · BERLIN · 27 DECEMBER 2016 · 13:20 CET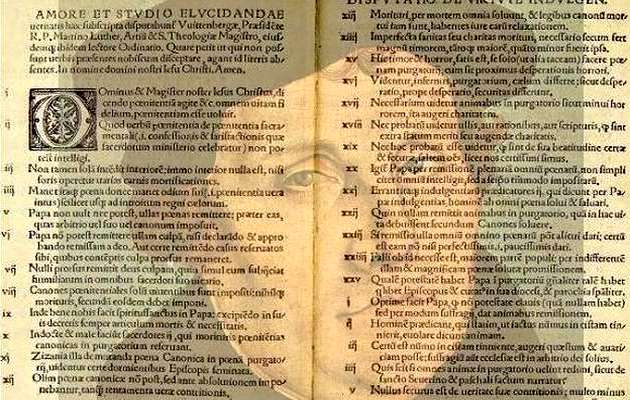 One of the original texts, with the image of Martin Luther.
Coinciding with the fifth centenary of the Protestant Reformation in 2017, the State Library of the German city of Berlin will exhibit three of the seven original prints of Martin Luther's 95 theses that are still preserved.
Published in 1517, they laid the theological foundations for one of the most important political, spiritual and intellectual movements in European history and the world today.
This initiative will be included in a wide exhibition, that the Berlin library will open on February 3, under the name of "Bible,Thesis, Propaganda."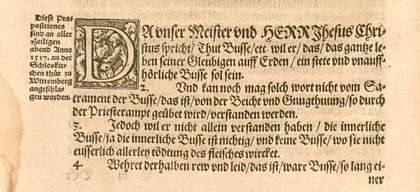 LETTERS AND A PAPAL BULL
The exhibition will also show the draft of a letter that Luther wrote for Elector Frederick of Saxony, the Wise and a printing of the papal bull in which Leon X threatened Luther with excomunication (something that happened afterwards).
THE REFORMATION
On October 31, 1517, Martin Luther unknowingly started the Protestant Reformation, with the publication of his 95 theses, where he questioned the penances and indulgences in the Catholic Church and the papal authority.
Luther stated that it is only by faith, based on the Word of God and revealed by grace, that we can have an encounter with Jesus of Nazareth.
With these theses, he confronted the ecclesiastic hierarchy, the Holy Tradition and many of the dogmas of Roman Catholicism.
Published in: Evangelical Focus - culture - Germany will 'nail' Martin Luther's theses again