First book of the Bible printed in colloquial Egyptian
The Bible Society of Egypt says devaluation of the national currency is a challenge: costs of production have increased.
Bible Society of Egypt · CAIRO · 09 FEBRUARY 2017 · 10:18 CET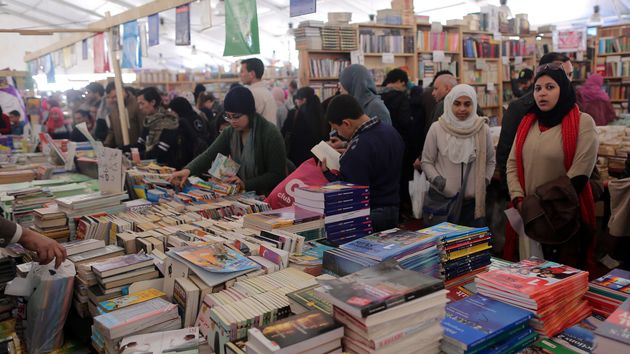 Cairo International Book fair. / Agencies
The Cairo International Book fair is being held from January 28 to February 10. The Bible Society of Egypt has printed the book of Habakkuk for teenagers, a the first one in colloquial Egyptian.
Another first for them is the New Testament printed on Bible paper. "This attractive format will help people read and understand the text more easily", the Bible Society says.
DEVALUATION OF EGYPTIAN CURRENCY
In the beginning of November 2016, the Egyptian currency dropped to half its value, and along with the dramatic increase in the cost of all staples and basic needs. Every one of the products now cost nearly twice as much as it cost before November.
The Egyptian Society asks for prayers: "This is a real challenge that we do not know how to overcome. Please, pray that in spite of the very difficult economic situation in Egypt, people will still want to purchase God's Word."
LIFE AFTER THE ATTACK AGAINST COPTIC CHRISTIANS
Besides the economic issues, Egypt faces other challenges. Last December at least 24 people died (almost all women) and many others were injured, in what is the deadliest attack against Christian believers in Egypt in many years.
After that attack, Secretary General of the Bible Society of Egypt, Ramez Atallah, saw that "several signs in the aftermath of the terrorist attack were positive (...) If anything, this will strengthen the ties between the denominations and definitely between Christians and Muslims", Atallah told Evangelical Focus.
The Bible Society continues to work with the aim that Egyptians read God's Word.
Published in: Evangelical Focus - culture - First book of the Bible printed in colloquial Egyptian