Spanish Protestants explained the Reformation on public television
Two eangelical leaders spoke about the meaning of Grace and the centrality of the Bible on the TVE news channel.
MADRID · 13 SEPTEMBER 2017 · 18:07 CET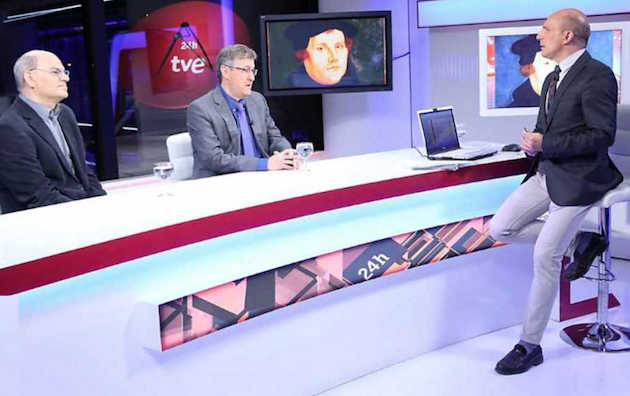 José de Segovia and Mariano Blázquez interviewed by TVE journalist Antonio Gárate, on September 12. / TVE
"Culture Hour" dedicated its daily slot on September 12, to the Protestant Reformation.
The news channel of the Spanish Public Television (TVE) invited journalist and theologian José de Segovia and evangelical representative Mariano Blázquez.
Scenes of the film "Luther" (2003) opened the special programme on the social impact the Reformation has had on Spain and the rest of Europe.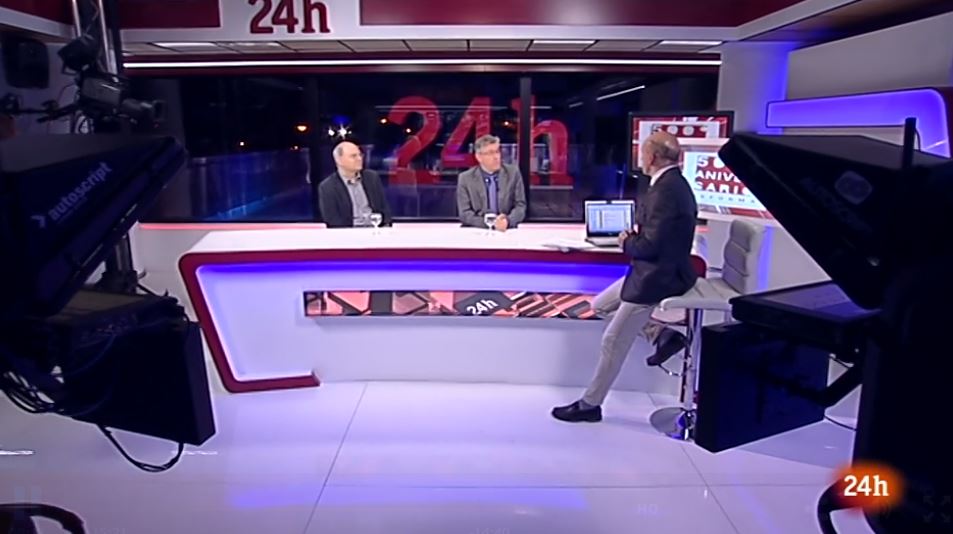 Freedom of conscience and the right to disagree was one of the main ideas that host Antonio Gárate highlighted when speaking of Martin Luther's life. After a summary of the historical evolution of Protestantism and the celebrations in Germany, he asked Blázquez, executive secretary of Ferede, about the commemorations that brought together thousands in Madrid in July.
The evangelical representative also spoke on the hopes to advance towards full religious liberty in the country, in areas like religious education, chaplaincies in health services, and licenses for new evangelical church buildings.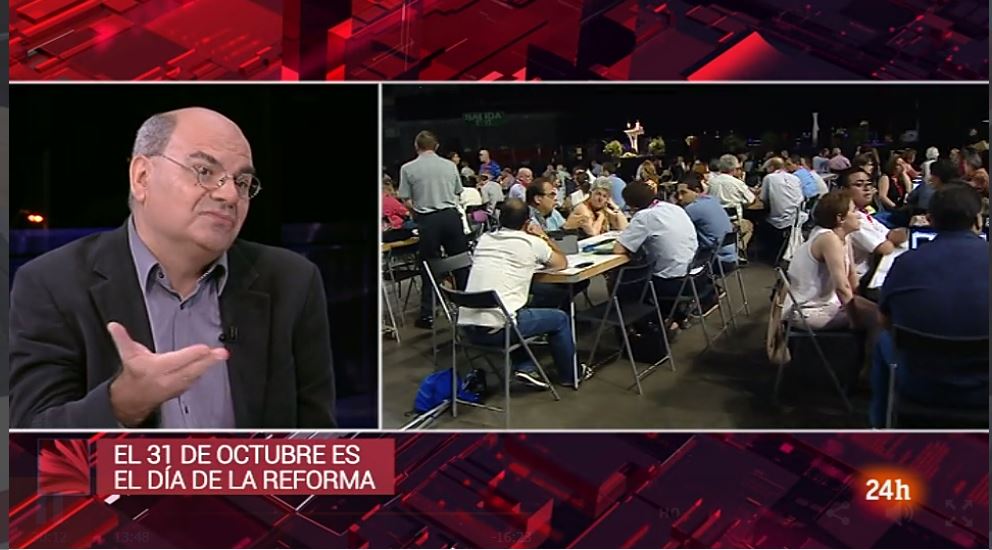 José de Segovia responded to some of the common stereotypes that can be heard in Spain's society about the figure of Luther. He also told the audience that it is not possible to explain the changes in Europe without understanding the central spiritual dimension that moved the Reformers.
During the 30 minutes of interview, there was also time to speak about what the Bible means for Protestants, and the why evangelicals emphasise Grace over good works, in contrast to Roman Catholics.
Watch the full "Culture Hour" programe about the Protestant Reformation on TVE's website (Spanish).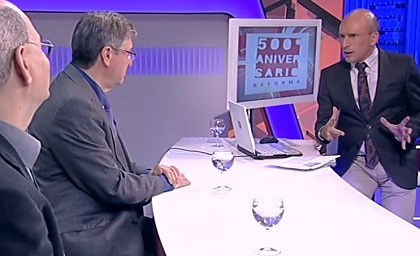 Published in: Evangelical Focus - culture - Spanish Protestants explained the Reformation on public television