'Heart': the dumping site and the city
Swiss cartoonist Alain Auderset produces an animated short film for social media platforms about the meaning of Grace.
08 FEBRUARY 2018 · 17:14 CET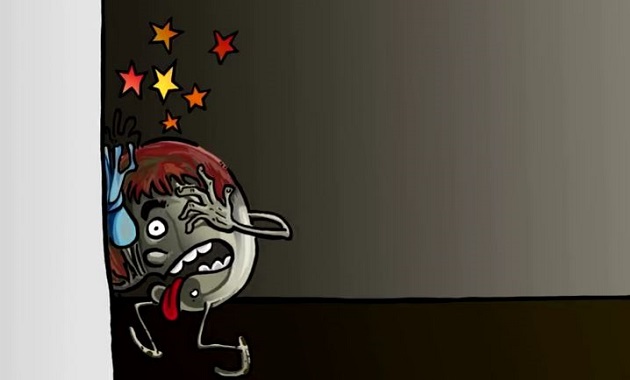 An image of Heart. / Alain Auderset
A heart lost in a dumping site outside a beautiful city.
This is how the 4-minute video by Swiss artist Alain Auderset starts. Based on one of his cartoon works, a team of people (from musicians to producers) produced "Heart" for a social media audience.
Auderset's short film about his character "Willy Grunch" went viral in 2016.
This time, the message is as straightforward as it can be: "We don't deserve paradise".
Alain's hopes are that the video reaches people of all cultures. He told Evangelical Focus some more details about the vision.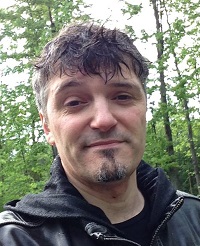 Question. How did you decide to produce this video version of "Heart" ?
Answer. I am a cartoon artist, but I mostly am someone who has a heart to reach as many people as possible with the message of Jesus Christ. It's what people need. There are many more people who use Youtube of Facebook than people readic comics. This is why we produced this adaptation which has been a fenomonal amount of work (more than what people might realise).
Q. The animation film tells the Gospel in its own way... What type of people do you hope to reach?
A. I realise that many churches want to share the message of the Gospel with the people, but usually using a way of speaking that has too much to do with the evangelical subculture. And people who have not an interest in church don't understand the language. I try to be near the culture and see what people produce on the internet.
The message is to connect – only with the image and music – with any type of people, it does not matter what their nationality, language or culture is.
Q. How would you explain describe God's Grace using words?
A. Exactly he same way I do it in the video. We are sinners. We don't deserve paradise. By 'paradise' I mean not only heaven but the opportunity to be near God, in a frienship with him. But God loved us so much that he gave us his only son, Jesus Christ, who died in our place so that we can be made pure and come to his presence.
Learn more aobut Alain Auderset's work by visiting his website.
Published in: Evangelical Focus - culture - 'Heart': the dumping site and the city