Sculpture: the 'Five Solas' of the Reformation
The 'Archetypes' exhibition can be visited in Cambridge until December 2018. Artist Liviu Mocan expresses the "spiritual energy of the Reformation".
Jubilee Centre · CAMBRIDGE · 10 SEPTEMBER 2018 · 18:15 CET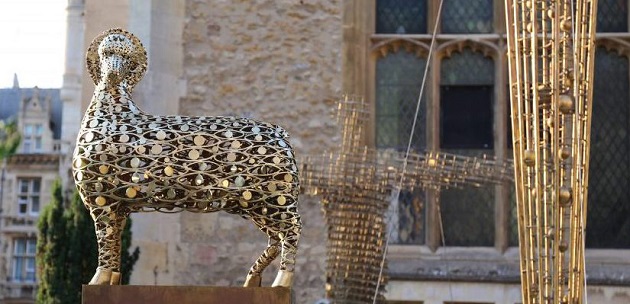 The Archetypes exhibition can be visited at Great St. Mary's, in Cambridge. / Jubilee Centre
In Cambridge, a six-month exhibition invites visitors to reflect on the conversation between history, faith and contemporary art.
The Romanian artist Liviu Mocan originally had the idea of the 'Archetypes' exhibition during the lead up to the 500th anniversary of the Reformation.
The project was later developed with the Jubilee Centre (a Christian think tank for social reform) to exhibit the pieces in Cambridge (United Kingdom).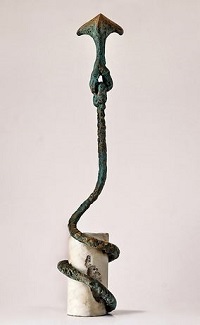 The city "has long been a focal point for radical and disruptive ideas, and for launching movements that changed society. Many were religious in nature – such as when the Dutch scholar
Erasmus published his revised New Testament in Cambridge in 1516
, which paved the way for the
Protestant Reformation
".
"Mocan was interested in the five 'Solas' which summed up the theology of the movement", the official website of the project explains, "and wanted to create sculptures which would capture something of the spiritual energy of the Reformers".
THE ROLE OF ART IN PUBLIC LIFE
The exhibition was unveiled on July 23. Jonathan Tame, Director of the Jubilee Centre, spoke about the vital role of art in public life. Later, Mocan explored the spiritual inspiration for the sculptures and unpacked the relationship between Cambridge's Gothic architecture and the sculpture's style.
FIVE SOLAS – FIVE SCULPTURES
The sculptures are:
- The Anchor Cast up to Heaven: Belief (sola fides - by faith alone)
- The Trumpet in the Universe: Destiny (soli Deo gloria - God's glory alone)
- The Ladder of the World: Transcendence (solus Christus - Christ alone)
- The Lamb of God: Sacrifice (sola gratia - by grace alone)
- The Book that Reads You: Revelation (sola scriptura - by scripture alone)
The sculptures are made from brass, but the creative method uses computer assisted design, 3D printing, laser and water jet cutting, and advanced welding techniques. They were made in Cluj-Napoca, Romania, where Liviu Mocan lives and works.
LOCATION
The sculptures can be found in the 800-year-old Great St. Mary's, the university church in the heart of Cambridge.
See photos of the exhibition on Instagram. Learn more about the opening times here.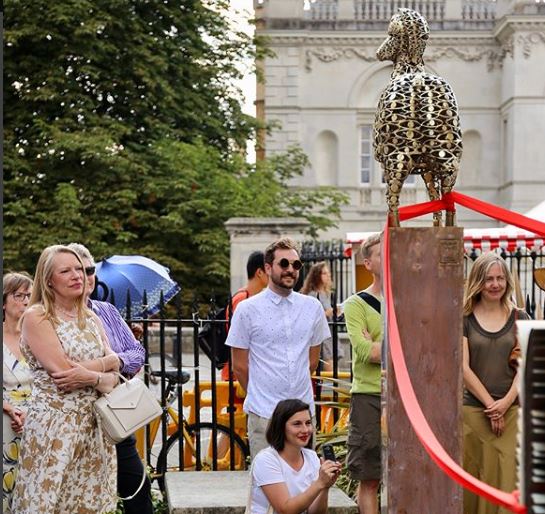 Published in: Evangelical Focus - culture - Sculpture: the 'Five Solas' of the Reformation