Museum of the Bible admits five of its Dead Sea Scrolls are forgeries
Expert German researchers said they showed "characteristics inconsistent with ancient origin".
Associated Press, ABC, BBC, The Guardian · WASHINGTON D.C. · 24 OCTOBER 2018 · 11:26 CET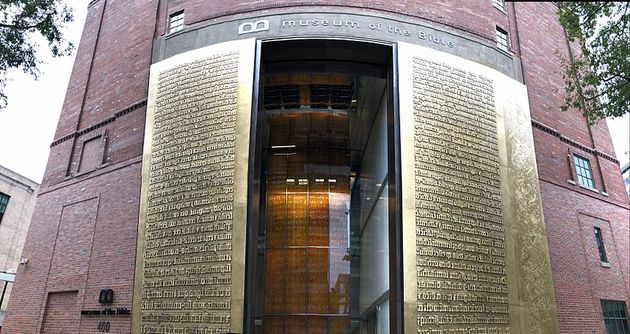 The Museum of the Bible in Washington DC./ Wikipedia Commons.
The Museum of the Bible in Washington DC has admitted that at least five of its sixteen Dead Sea Scrolls are forgeries, that will no longer be displayed at the museum.
The scrolls were tested by expert German researchers, who determined that they showed "characteristics inconsistent with ancient origin".
"AN OPORTUNITY TO EDUCATE THE PUBLIC"
"Though we had hoped the testing would render different results, this is an opportunity to educate the public on the importance of verifying the authenticity of rare biblical artifacts, the elaborate testing process undertaken and our commitment to transparency", said Dr Jeffrey Kloha, the chief curatorial officer for Museum of the Bible.
According to Kloha, "the museum continues to support and encourage research on its collection, both to inform the public about leading-edge research methods and ensure our exhibits are presenting the most accurate and updated information".
NOT THE FIRST TIME
It is not the first time the museum's owners -evangelical Oklahoma billionaire Green family who run the Hobby Lobby chain of craft stores- have faced controversy.
Last year, the Hobby Lobby paid a $3m fine and returned 5,500 artefacts, after the US Department of Justice accused it of smuggling them from Iraq.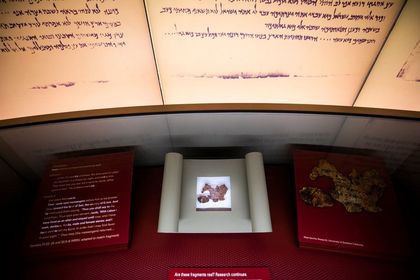 THE DEAD SCROLLS
The Dead Sea Scrolls are a set of ancient manuscripts of the Hebrew Bible, first discovered in 1947 in caves in Qumran, on the western shore of the Dead Sea.
The scrolls, which total over 100,000 fragments, include passages from the Old Testament transcribed more than 2,000 years ago.
Most of them are under strict supervision of the Israeli Antiquities Authority. However, around 2002 a wave of new fragments began to appear mysteriously on the market, despite scepticism from biblical scholars.
The scholars warned that these fragments were designed specifically to attract American evangelical Christians. According to several reports, that's what happened: a Texas Baptist seminary and an evangelical university in California paid millions of dollars to purchase alleged pieces of the scrolls.
Published in: Evangelical Focus - culture - Museum of the Bible admits five of its Dead Sea Scrolls are forgeries