Tackling the Catalan issue
The responsibility of the media (whether television, radio, print or digital media) is very high in an environment like the current one in Spain.
06 OCTOBER 2017 · 19:20 CET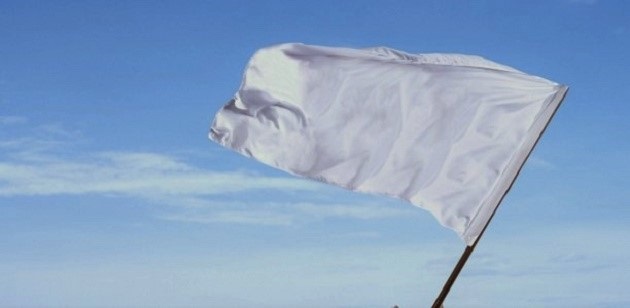 We write this Editorial in the midst of an authentic storm of opinions, feelings and data that make up the current puzzle of the conflict in Catalonia, which, like a whirlwind, tries to gobble everything up.
As evangelical pastor Eduardo Delás says, we are witnessing a "civil war of information" that seeks to convince the people that only the absolute truth of each one is credible.
We note with concern how Spanish key media have gotten into a "trench warfare" in recent weeks. There are repeated Editorials that express very closed positions and exclude parts of the population. In the news, many headlines just paraphrase the ideological slogans of the political parties.
The responsibility of the media (whether television, radio, print or digital media, like us) is very high in an environment like the current one in Spain.
The fall of journalistic ethics is worrisome, especially when it seems that this is due to political or economic loyalties.
"Where can I be informed in a minimally balanced way?", many wonder in Spain these days.
As Evangelical Focus, we always recommend our readers to consult several sources. But above all, we encourage everyone to develop a critical thinking about everything we read and hear, especially when it comes to media outlets that are close to our own ideas.
Is the information that I receive true? Is it written to provoke a specific reaction in me? Does this information help me understand other positions? How does this affect the way I see people who do not identify with me?
As Christians, our identity in God allows us to put other loyalties in the background. This is good, because it enables us to build a filter that will stop the impulse to share in social networks ideas that collide with our call to be peacemakers and reconcilers.
The Spanish Evangelical Alliance (with headquarters and office in Barcelona), FEREDE (Federation of Evangelical Religious Entities of Spain, based in Madrid) and the Consell Evangèlic de Catalunya (Catalan Evangelical Council), have published statements calling for prayer, dialogue and solutions that help in the reconciliation.
Being aware of the complexity, the pain for the violence and the confrontations produced (which are going to leave deep and lasting wounds), we want to share a reflection.
Jesus chose two very special disciples, who give us light in this context. The first is Simon called the Zealot, who belonged to the nationalist and Jewish independence movement, which even endorse the armed fight. The other is Levi-Matthew, a tax collector for the Roman Empire, who collaborated with the military and political oppressors of the Jewish people.
There could be no more different ideological people and backgrounds. Nor do we believe that they changed their views from one day to the next. They lived together because the same Master had called them. They got along because the teachings of Christ helped them to get closer and change, to modify their vision of life .
Jesus did not support either Jewish nationalism or the power of Rome. Nor did he reject those who came from that context, but chose them to be a part of his disciples, so that they, with their ideas and personalities, served the ultimate purpose of a perfect Kingdom in Christ.
The situation in Catalonia is an opportunity for Christians in Spain and the rest of Europe, to be an example of unity, beyond political positions. We must lower the aggressive intensity of the speeches, and apply in real life what James 3 teaches about how words hurt and tongue is a fire.
Published in: Evangelical Focus - Editorial - Tackling the Catalan issue