Christians "pray for safety" of politicians after MP is killed
Jo Cox was 41 years old and well-known as a social activist. The United Kingdom Evangelical Alliance and Christian politicians condemn the attack.
LONDON · 17 JUNE 2016 · 11:31 CET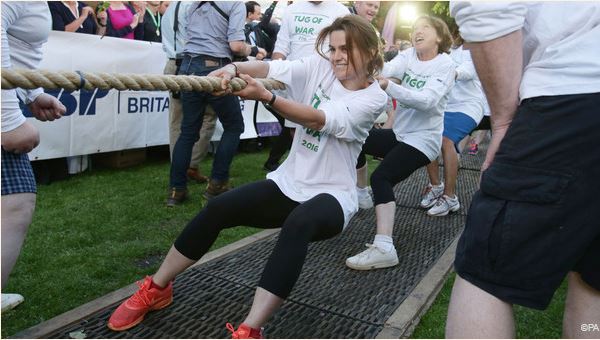 Jo Cox, participating as an activist in a social campaign. / Archive PA
Jo Cox, an MP of the British Parliament lost her life after being stabbed and shot in Birstall, West Yorkshire.
Her attacker is reported to have shouted "put Britain first" at least twice. A 52-year-old man has been arrested.
Cox was 41 years old and a member of the Labour party.
The attack happened one week before the United Kingdom votes in a referendum if the country stays or leaves the European Union.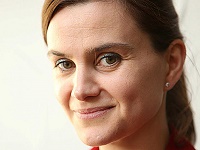 The Independent newspaper said
Cox was the former head of humanitarian campaigning at Oxfam. "She called repeatedly for Britain to do more to help the victims of Syria's civil war. She knew what she was talking about: she was still in regular contact with friends and former colleagues in the
aid world working to help refugees
in the region."
REACTIONS OF CHRISTIANS
Many Christians reacted after the attack. The United Kingdom Evangelical Alliance, said: "Our prayers are with her family, friends and colleagues in the Houses of Parliament. This is a sad day for UK politics and we continue to pray for all who serve our country, and for safety for all our elected representatives."
The Anglican leader Archbishop of Canterbury Justin Welby, said: Deeply shocked to hear about the attack on Jo Cox. Heartfelt thoughts and prayers of all here are with Jo and her family and friends.
Andy Flannagan, member of the Labour party and chair of Christians on the Left said he was "shocked and stunned" by her death, according to Christian Today. "On behalf of Christians on the Left we are truly sad and will be praying for her family." He added it was "especially cruel that a public servant had died in the midst of doing the thing that nobody thanks them for doing – the invisible service in their constituency that people don't appreciate happens".
Revd Paul J Knight, from St Peter's Church in Birstall where the vigil was held, told Premier News he was "so saddened" by the death of Jo Cox. "Our prayers are still with her husband, her family and her friends. We will be praying for them as we remember Jo and all that she has given to this community."
CHRISTIAN MP SURVIVED ATTACK IN 2010
Although the United Kingdom is one of the safest places in the world for political representatives, it is not the first time a first-line politician is attacked. Christian MP Stephen Timms was also stabbed in 2010 by a student. He recovered well and still represents his constituency in the British Parliament.
He defined the the death of her colleague Cox as "tragic and awful."
Death of @Jo_Cox1 tragic & awful. Wonderful MP, wonderful person. Circumstances like attack on me six years ago; outcome infinitely worse

— Stephen Timms (@stephenctimms) 16 de junio de 2016
Published in: Evangelical Focus - europe - Christians "pray for safety" of politicians after MP is killed