Istanbul airport bombings killed at least 41
More than 230 are wounded. Turkish officials have confirmed 13 foreign nationals were killed in the attack. All signs point to Daesh .
Agencies, The Guardian, BBC · TURKEY · 29 JUNE 2016 · 11:50 CET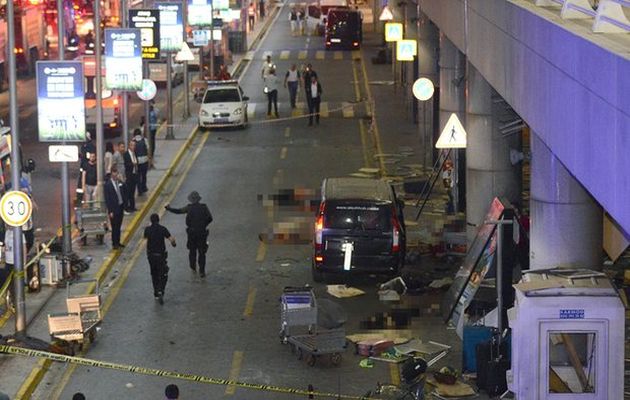 Istanbul's Ataturk airport after the attack
A triple suicide bombing at Istanbul's Ataturk airport on Tuesday night, has left at least 41 dead, and as many as 150 injured in a suspected Daesh attack.
Three attackers began shooting inside and outside the terminal, then police returned the fired, and an officer tried to wrestle one of the gunmen to the ground, before he blew himself up in a bombing coordinated with two other suspects.
NO CLAIMS OF RESPONSIBILITY YET
Prime Minister, Binali Yildirim, told reporters at the airport that early signs pointed to Daesh but no-one has so far admitted the attack. Yildirim also said the attackers had arrived at the airport in a taxi.
Turkish officials have confirmed 13 foreign nationals were killed in the attack. The rest of the 41 victims were Turkish, including a young married couple working in ground services, several tourism guides and one taxi driver.
In the first indication of nationalities of victims, Turkish officials said one Iranian and one Ukrainian were among the dead.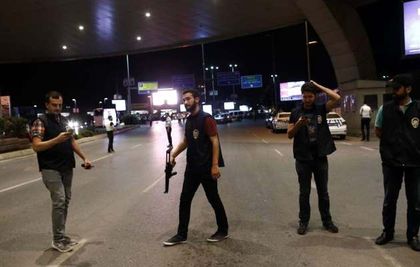 TURNING POINT"
Turkish President Recep Tayyip Erdogan said the attack should serve as "a turning point in the global fight against militant groups."
Erdogan stated that "unless all government and the entire mankind join forces in the fight against terrorism, much worse things than what we fear to imagine today will come true."
"The bombs that exploded in Istanbul today could have gone off at any airport in any city around the world", he added.
FIRST REACTIONS
Charles Michel, the Prime Minister of Belgium whose capital city was targeted by bombers in March, tweeted from the EU summit in Brussels: "Our thoughts are with the victims of the attacks at Istanbul's airport. We condemn these atrocious acts of violence."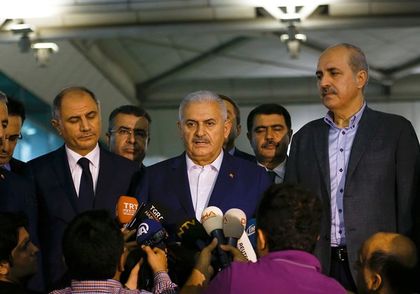 German Interior Minister Thomas de Maiziere called the attacks "cowardly and brutal". The US called the attack "heinous", saying "America remained steadfast in our support for Turkey."
AIRPORT REOPEN
Flights in and out of the airport were suspended after the attack. The US Federal Aviation Administration initially grounded all services between the US and Istanbul but the stoppage was later lifted.
Flights have now resumed at the airport, but information boards showed about one-third had been cancelled, with many delays.
#PrayforTurkey began trending on Twitter after the attack.
Published in: Evangelical Focus - europe - Istanbul airport bombings killed at least 41