French Christians react to Nice attack
"Millions of Christians around the world are praying for France". Evangelical churches will dedicate Sunday worship services to pray for the families.
PARIS · 15 JULY 2016 · 10:08 CET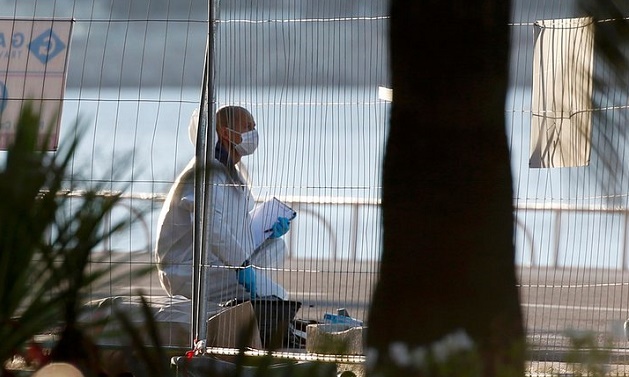 The police works in Nice the day after the attack. / Reuters
After the attack in Nice, evangelical Christians in France expressed "our compassion and our prayers" for all the affected.
The National Council of Evangelical Christians in France (CNEF) reacted hours after attack:
"JESUS OFFERS REAL PEACE"
The day after the attack, the CNEF issued a longer statement (read in English, download in French) encouraging all churches to organise a time of prayer during Sunday's worship services (17th July).
"We every fellow citizen to turn towards God, the God of Jesus Christ, the only one able to transform the human heart and to give real peace", the CNEF added.
The text adds: "Let us refuse giving way both to panic and hatred. Let us tighten back up the bonds of national solidarity in these troubled times. And let us not forget that in this moment we have millions of Christians around the world that are praying for France".
"OUR HEART IS WITH YOU"
La Bonne Nouvelle, a Baptist Church in Nice expressed its "condolences to the families of the victims, our heart, our prayers and our support are with you".
The Protestant Federation of France (FPF) also offered its support and prayers, and highlighted the "need to talk, and particularly to children and adolescents" to help them cope with this tragedy.
French authorities have confirmed that least 84 people have lost their lives after a truck drove into a crowd in Nice (southeast France).
OTHER REACTIONS
The Spanish Evangelical Alliance has also expressed its "desire and prayer to God for peace for those who suffer, and wisdom for the ones who must take decisions, facing terrorism and violence."
Published in: Evangelical Focus - europe - French Christians react to Nice attack