Registration open for 2017 European Leadership Forum
Hundreds of participants will participate in specialised networks. The morning Bible teacher will be Prof. John Lennox and evening plenary speakers include Lindsay Brown, Leonardo De Chirico, Hans Bayer and Michael Reeves.
Forum of Christian Leaders · WISLA (POLAND) · 30 AUGUST 2016 · 15:59 CET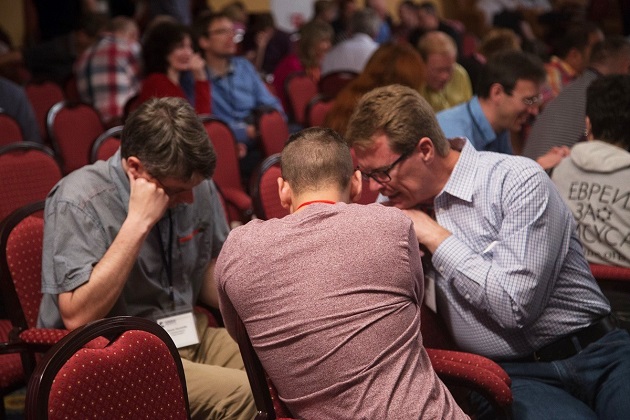 Small groups during the 2016 European Leadership Forum conference. / ELF
Registration is now open for the 15th annual European Leadership Forum. The upcoming meeting, which will take place from 20 May-25 May, 2017, is to be held in Wisla, Poland.
The invitation-only congress brings together hundreds of evangelical Christian leaders from across Europe for specialised training, mentoring, resource sharing, and networking.
"The Forum has helped us identify people we can work with, people we can help, people we can get help from," Theo Bunescu, a church planter in Estonia said of the Forum.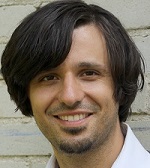 "
Networking
is a big thing at the Forum. I'm not aware of any other movement in Europe that can bring such amazing, seasoned leaders together that have expertise on apologetics, that have expertise on church planting, that have expertise on disciple-making, on evangelism, on pastoral ministry, preaching, whatever it may be. It's just an amazing place. So I'm glad to be part of it."
Participants are grouped into learning communities called Networks, which focus on such diverse areas as Bible teaching and preaching, youth ministry, fundraising, organisational leadership, church planting, science, counselling, politics and public policy, and discipleship. An expo will connect attendees with dozens of Christian organisations and universities. Special year-round mentoring cohorts allow many participants to participate in training through small group webinars and an in-person retreat over the course of a year.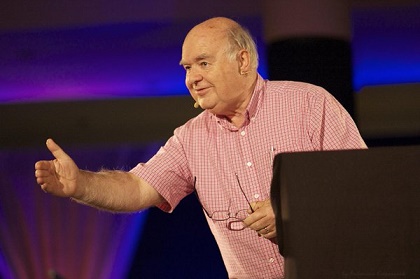 The 2017 Forum's morning Bible teacher will be John Lennox, Professor of Mathematics, Oxford University. Evening plenary speakers include Lindsay Brown, former International Director of the Lausanne Movement; Leonardo De Chirico, pastor of Breccia di Roma Church; Hans Bayer, Professor of New Testament at Covenant Theological Seminary; and Michael Reeves, President of Union School of Theology.
OVER 750 PARTICIPANTS EXPECTED TO ATTEND
For many participants, the yearly Forum meeting is an oasis of learning and community.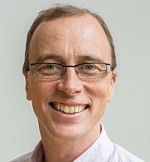 "I really appreciate the depth of relationship that you're able to develop," added Calum Jack, Minister of Cornerstone Community Church in Stirling, Scotland. "I really value the highly
relational aspect
of it. One of the things for me is being able to sit down at a meal beside someone, you don't know who they are, you know that you share Jesus Christ in common, you introduce yourself, you hear a bit about their story, and it's just really enriching to be able to share Jesus Christ and know that you are brothers and sisters across Europe sharing in the same work."
REGISTRATION
An early registration discount is available to those who apply to attend the Forum by Friday, 16 September. A limited number of scholarships are also available to participants who are native to Central, Eastern, and Southern European countries. For more information, visit www.euroleadership.org or http://www.cvent.com/d/zvq8h6/4W.
Published in: Evangelical Focus - europe - Registration open for 2017 European Leadership Forum