"The Bible and the Gospel have something to say about modern economy"
Students and young graduates will participate in the Biblenomics conference in Berlin (Germany), October 21-23. Economist Arttu Makipaa shares the vision behind this European network.
BERLIN · 03 OCTOBER 2016 · 09:29 CET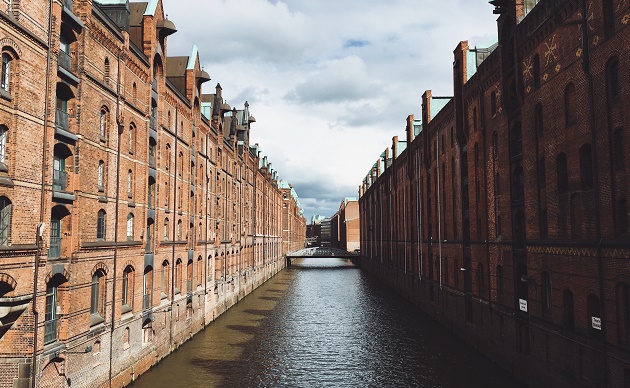 The Biblenomics gathering will happen in Germany. / Rob Bye, Unsplash (CC)
Biblenomics is a conference for students and young professionals in the world of economy and finance organised by IFES Graduate Impact, which is taking place in Woltersdorf (Berlin) between the 21st and 23rd of October.
Arttu Makipaa, an economist working for an international institution, is a member of the organising team and has told Evangelical Focus what Biblenomics is about.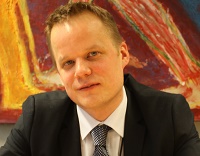 Question.
What is the aim of Biblenomics?
Answer. It is a conference, but hopefully also a growing network of students and young graduates who believe that the Bible and the Christian Gospel have something to say for modern economy, and who wish to engage with their profession or academic field in the light of the Bible.
Q. Does the Bible give rules for economy?
A. We don't believe that there is a Biblical theocracy that prescribes a certain type of economy, but that the Bible, carefully interpreted, gives helpful endorsements of what is "good" for human beings. We try to give a biblical lens through which to look at the economy and ask "have we missed something and can we learn more?" And the answer is yes, we can. And that's the process we want to encourage.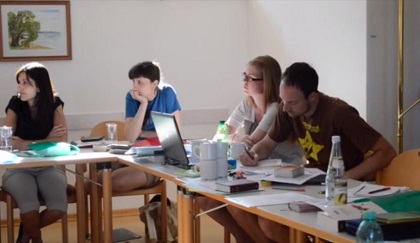 Q. Where does this conference come from?
A. Its genesis lies in the IFES Cross-Current programme, a mentoring programme for young Christian professionals covering Europe and Eurasia. Most of the team organizing Biblenomics took part in the Cross-Current Economics small group. As that programme closed and finished off, we were encouraged to continue in some way to share that reflection with others. That's why we started Biblenomics together with Tim Vickers in an annual conference model, for now. This is the second. We are trying to build a community that engages in economy and finance through a biblical lens.
Q. Who is Biblenomics for?
A. It is for European and Eurasian students of Economics and finance as well as young graduates.
We say that in order to understand the conference, you need to have some type of background in economics or finance. In that sense, it's not just for everyone who feels interested in economics, but always we look at the qualifications, but also importantly the motivation of each application. For example we could have a political scientist who is interested in economics or a finance specialist who has a law background…
Q. What impact can Biblenomics have in the lives of Christians working in finance or economics?
A. We don't have any magic solutions: we are not going to teach you how to do your job and we don't provide absolute standards or rules. This is not a theocratic model of economy or finance; these are relative endorsements among a number of choices. We believe that the Bible gives relative frameworks to think about these things. It is a complex model and thinking, it does not promise easy answers. But it promises community and the tools for thinking.
Biblenomics from tim vickers on Vimeo.
Q. Is this community important?
A. We think there are a lot of people in Europe and Eurasia who may be thinking about this on their own. For example, we ­have seen a lot has gone wrong in finance and banking. People who work in those areas may have questioned the ethics of the world they represent. They may be encouraged to see finance in a new light: a relational activity that aims to contribute to human flourishing and can generate the right kind of prosperity.
We are also talking about the meaning of work throughout the tracks, in the light of what God wants it to be.
Elsewhere, the offer for this kind of training is limited for young students and professionals. If there are initiatives, there is often an agenda behind them. We don't have an agenda; there is no organization other than IFES behind it. In the organising team, there is true diversity: we are different in how we see economics, we come from different countries and different in our theologies, even though we all call ourselves evangelicals.
Q. What are you personally looking forward to for this second edition of Biblenomics?
A. Our guest speaker, Gordon Menzies, is an expert in economic anthropology. We will be looking at the economic anthropology, and contrast it to Biblical anthropology and see as economists whether our view of the human is being really correct.
Currently, economics generally operates with a very reductionist anthropology of the utilitarian homo economicus whose ethic is almost exclusively to maximize one allegedly magic variable, like utility or income. Gordon has done some very valuable work in modelling a richer kind of anthropology, seeing human beings who are simultaneously competing and cooperating, human beings who are interested in both the self and the other.
Find out more about Biblenomics, Cross-Current and other programmes of IFES Graduate Impact, and how to apply here.
Published in: Evangelical Focus - europe - "The Bible and the Gospel have something to say about modern economy"