Migrants in Calais start leaving 'jungle'
Minors will be resettled in the UK, Christian organisations participate in the process.
BBC · CALAIS · 24 OCTOBER 2016 · 16:43 CET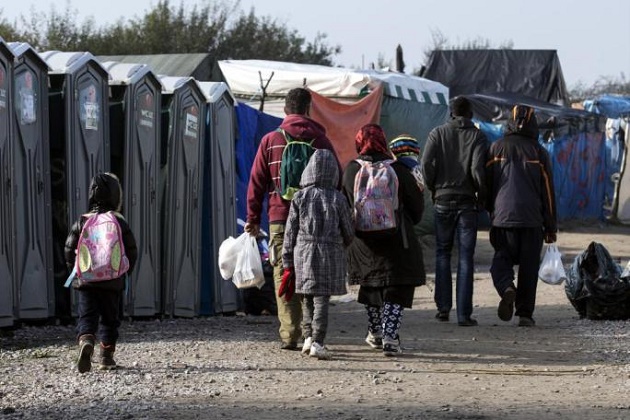 A group of people leave the Calais camp. / AFP
About 2,500 migrants have been bussed away from the "Jungle" in Calais as French authorities clear the camp, the BBC informed.
At least 7,000 people have been living there in squalid conditions.
Migrants queued peacefully to be processed, and half of the 60 coaches that will carry them to migrant centres across France have now left.
There is concern that some people will refuse to go because they still want to get to the UK, and that weekend clashes with police could be repeated.
The dismantling of the camp is expected to start on Tuesday.
CHRISTIANS OFFER SPACE FOR MINORS
The UK has begun to accept some of the estimated 1,300 unaccompanied children from the camp but halted the transfer process on Monday at the request of the French.
Christian NGO "Oasis" announced it has "just opened a safe house for twenty one 16-18 year old boys to begin delivering the practical care and emotional healing they so desperately need."
"We are rising to the challenge of providing these highly vulnerable young people with the unique mix of support, care and love that they need over the coming weeks. At the same time we will be working closely with the Home Office towards their long-term resettlement, the organisation explained.
Expert Paul Sydnor (International Association for Refugees) told Evangelical Focus in February what he had seen after visiting the so-called "jungle" several times. Watch video here.
See more "Refugees in Europe" interviews with Christian experts.
Published in: Evangelical Focus - europe - Migrants in Calais start leaving 'jungle'