Terror will not silence message of 'peace on earth', Christians say
German Christian leaders express their support for the families of the victims. Evangelicals in Europe call to pray for the authorities.
BERLIN · 20 DECEMBER 2016 · 16:28 CET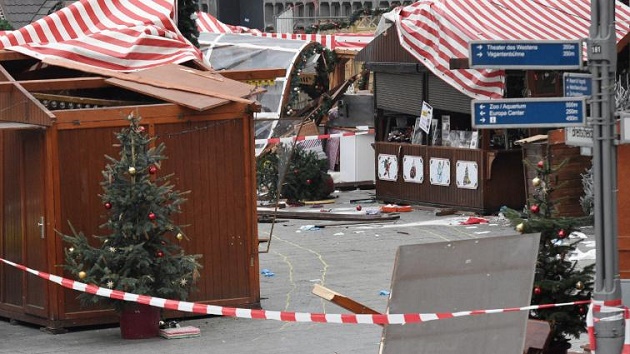 The Christmas market in Berlin, closed after the attack. / Agencies
Evangelical Christians are among the many citizens and organisations who expressed their solidarity with the citizens of Berlin (Germany) after 12 people died and dozens were wounded on Monday in a terrorist attack against a Christmas market.
The President of the German Evangelical Alliance spoke of a terrorist attack which targeted "the heart of society". According to news agency Idea, Michael Diener said "rejection and terror are to be found around the manger since Jesus' birth".
The message of peace on earth will not be silenced by terror, Diener added. "This is why I will attend a Christmas market again". German authorities have already announced the market will open again tomorrow.
The head of the German Protestant Church (EKD), Bishop Heinrich Bedford-Strohm spoke of "terrible violence". "I cannot imagine the abysm that now opens for the families of the victims, those who lost their most beloved in this coward violent act".
Other evangelical organisations in Europe also expressed their grief and support for the families.
The National Council of Evangelicals in France (CNEF) called in a statement to "intercede in prayer for the people affected by this attack, for the German authorities who have to manage this situation, and for the testimony of the Protestant and evangelical churches in this terrible circumstance".
Published in: Evangelical Focus - europe - Terror will not silence message of 'peace on earth', Christians say