European students celebrate Jesus' resurrection together
The IFES European Student Evangelism Conference gathered 1,700 students from around 50 countries in Aschaffenburg (Germany). This year, the conference theme is Presence.
BERLIN · 17 APRIL 2017 · 16:10 CET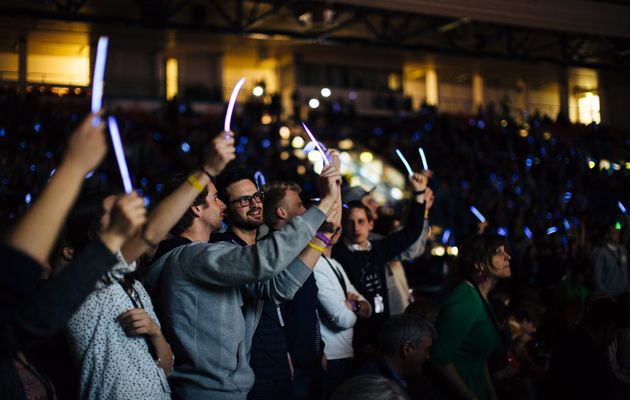 Students praying together that the gospel would be light to their culture. / IFES Europe
Every 4 years, Evangelical students from all over Europe participate in the IFES (International Fellowship of Evangelical Students) Sutdent Evangelism Conference.
The meeting is being held this year in Aschaffenburg (Germany) and has brought together 1,700 university students from around 50 countries. A sports pavilion and several schools in the city host all kinds of activities for six days (13-18 April).
The gathering takes place once a generation, and shows how Christian university students live and share the gospel in other countries of the continent.

PRESENCE
This year, the conference theme is Presence. Michael Ramsden is the keynote speaker, who has talked about the role that young people who trust in God can play in society.
"We will celebrate God's presence on earth and reflect on our strategic presence at the University", the organisers have explained.
Other speakers are the new Evangelism Training Coordinator for IFES Europe Sarah Breuel, psychiatrist Glynn Harrrison, evangelist Michael Ots, and Tor Erling Fagermoen, Regional Secretary of IFES Europe.
The highlight of the meeting is the joint celebration of Easter Sunday in many languages.
TRACKS, SEMINARS AND RESPONSE GROUPS
The afternoons at Presence included interesting tracks and seminars where participants can dig deeper into an area of interest, to empower them to be more present in their context.
Some of the seminars have been: "The gospel and the doctrine of Trinity", "The Gospel in a consumerist context", "The reliability of Scriptures", "Convincing sceptics through evangelistic talks", "The uniqueness of Jesus Christ", or "Refugees in Europe", among many others.
There has also been time for Response Groups after the morning sessions. In the Response Groups, students are given the opportunity to respond to God in a manner that fits their personality, background, field of study and interest, such as: prayer, arts, worship, 'lectio divina', and many more.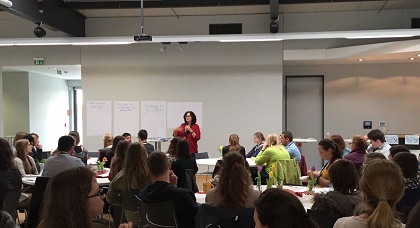 "COMMUNICATING THE GOSPEL CLEARLY"
IFES is a movement of students sharing and living out the good news of Jesus Christ locally, nationally and globally. It connects more than half a million students in over 160 countries.
Its global strategy is called "Living stones" and aims to "Communicate the good news of Jesus Christ - creatively and clearly to campuses throughout the world, in word, in action and through relationships, within and across cultures."
Presence is the 10th European Student Evangelism Conference. The first one was held in the Netherlands in 1985.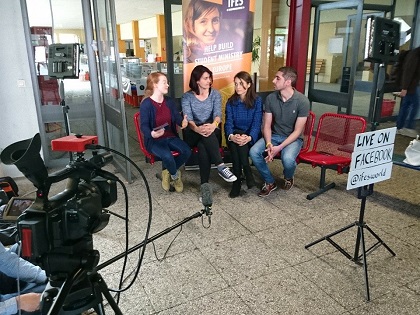 You can know more about Presence17 in its webpage , IFES World Facebook and IFES Europe facebook.
Published in: Evangelical Focus - europe - European students celebrate Jesus' resurrection together