Portuguese evangelicals use Francis' visit to Fatima to dialogue with pilgrims
"We realise that there is a need and a conviction in relation to the divine", says António Calaim. Hundreds of young evangelicals will engage Catholics in conversations about the Bible.
LISBON · 12 MAY 2017 · 11:59 CET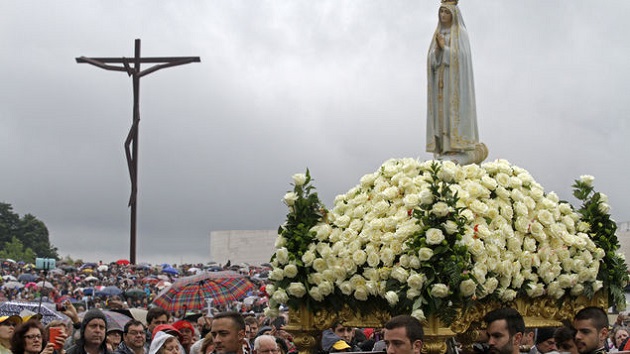 A procession in Fatima, Portugal. / AFP
Hundreds of thousands of Portuguese will attend the ceremony in which Pope Francis will canonise two child shepherds who claimed to see the Virgin Mary in 1917.
Pope Francis is visiting Fátima, the Marian sanctuary near Lisbon (Portugal), on May 12 and 13. "Just hours from my pilgrimage to Our Lady of Fatima, I find myself in a state of joyful expectation for our upcoming encounter at the house of the Mother", Bergoglio (who is open about his strong Marianism) said days before the visit.
RESPONDING TO SPIRITUAL NEEDS
Although Evangelical Christians clearly disagree with the Roman Catholic teaching on saints and the Virgin Mary, they will actively attend the massive event to "support the people going to Fátima in their needs, be they physical, emotional or spiritual", António Calaim, pastor and President of the Portuguese Evangelical Alliance, explained.
A "strong team" of hundreds of evangelical Christians – most of them young believers - from several churches will be at the gathering to dialogue with pilgrims about God and the Bible.
It is a fact, Calaim admitted, that "hundreds of thousands" visit the Catholic sanctuary built in the place where three children allegedly saw the Virgin Mary with "deep feelings and deep convictions."
IN FÁTIMA TO "SHARE GOD'S WORD"
"These people heading towards Fátima these days deserve our consideration", the pastor said in an interview with the Portuguese news agency Lusa, which was reproduced in national newspapers Expresso and Observador.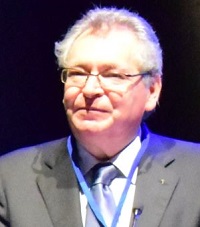 "We perceive
a need and a conviction in relation to the divine
, in relation to the spiritual and we want to somehow be participants of that", the evangelical representative added.
The goal of the evangelical action on the weekend is not to promote another religion, but "to give a hug and share the Word of God" with the pilgrims.
"WE DO NOT AGREE WITH THE IDOLATRY OF MARY"
With their presence, the Portuguese evangelical Christians do not support the background of what will happen during the weekend in Fátima.
"We do not agree with the idolatry of Mary, the worship of the saints and images, and the leadership of the Church in the whole wolrd under one man", Calaim explained.
Regarding the visions of Fátima, the pastor added: "As evangelicals, we clearly deny those apparitions as a real fact."
Evangelical Christians in Portugal are a minority in a country in which more than eight in ten describe themselves as Roman Catholic.
Published in: Evangelical Focus - europe - Portuguese evangelicals use Francis' visit to Fatima to dialogue with pilgrims