Evangelicals in other countries react to Manchester attack
Christian leaders from Egypt, Sweden, Spain, react to the terrorist attack. Christian organisations in the UK express their thoughts.
WISLA (POLAND) · 23 MAY 2017 · 17:57 CET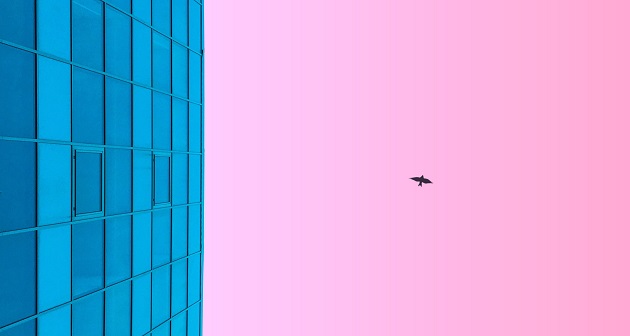 Photo: Max Osztrochinsky (Unsplash, CC)
Evangelical Christian leaders in many countries reacted to the terrorist attack that killed 22 and injured at least 59 (many of them children and teenagers) after a concert in the city of Manchester.
Christian leaders from the UK, Egypt, Sweden and Spain shared their first impressions with Evangelical Focus.
Ramez Attallah. Egypt. General Secretary of the Bible Society Egypt.
"I was shocked this morning when I saw the scenes of the bloodshed. It remained me so much of when we had similar attacks in Egypt, this last year. My condolences to the families, to the orphans, to the parents that lost their children. And to the churches, as they try to comfort them. May God have mercy."
Peter Saunders. UK. Christian Medical Fellowship
"We call for Christians to pray, serve, care and comfort those who have been deeply hurt by this tragedy.
We also pray for those who have been seduced by the perverse ideology that has led to this terrible violence against innocent people including children, that they will come to their senses, see the truth and turn to Christ."
We follow a saviour who faced violence and eventually death in order to bring reconciliation, healing, forgiveness and the promise of new life in a community of people where people bore one another's burdens." (Read Peter Saunder's full reaction)
Stefan Gustavsson. Sweden. Secretary General of the Swedish Evangelical Alliance and member of European Leadership Forum board:
"It is with shock, sadness and anger, that we have received the news about the terror attack in Manchester. It is an attack, not only on the many individuals who were so tragically affected, but also on the civilization we are a part of. As Christians, followers of Jesus of Nazareth, we mourn with those who mourn and we are angry with the destructive power of evil. In the midst of darkness we put our trust in the God that Jesus Christ reveals. With the words in Psalm 46 - "God is our refuge and strength an ever-present help in trouble."
In times like this we need to come together, all who stand for freedom and human dignity, and continue to build an open and respectful society. The Christian faith, which so must of the western world historically has retrieved its nourishment from, is realistic in terms of evil in the world and the potential of evil within us all.
The Christian faith is also hopeful, knowing that all evil will ultimately be defeated. The hope that is offered in the gospel of Jesus Christ inspires us to fight evil and help good to flourish.
Jim Memory. United Kingdom. Lecturer at Redcliffe College.
"The choice of target for yesterday's terrorist attack in Manchester, a concert by teenage favourite Ariana Grande, was clearly intended to cause the maximum public outrage: children and young people who seconds before had been laughing, singing and dancing were cut down by the shrapnel of a suicide bomb.
In an instant, a time to laugh and dance became a time to weep and mourn (Ecclesiastes 3). Manchester will be true to its character as a stoic, uncompromising, even arrogant city. But this is a time to mourn with those who mourn (Romans 12:15). Today, we stand with the broken parents, friends and citizens of Manchester and say: I too am a Mancunian."
Jaume Llenas. Spain. Secretary General of the Spanish Evangelical Alliance
"Saddened after seeing the cruelty of the assassination of innocents (children and teengaers among them), we want to respond reflecting the values of the Kingdom of God. We therefore commit to:
1. Pray in a way that leads us to hope and not to desperation.
2. Practice justice and love, which should reach both those who killed and those who were innocent and suffered directly and indirectly. This justice and love become perfect in Jesus Christ's Cross. They are an antidote to anger and hate.
3. Look to the future new heavens and new earth where justice will reign. We commit to what happens in our society and time, but we should no forget that real justice will only come with Jesus, who has all the criteria and capacity to deliver justice."
Jonathan Tame. UK. Director of the Jubilee Centre.
"The people behind the suicide bombing sought to drag people down into fear and hatred. The response of the people of Manchester was quite the opposite. Despite the range of religions and beliefs of people involved, their sacrificial generosity showed that beneath the surface British society is deeply compassionate, and people step up in times of tragedy to demonstrate that this is a culture shaped by centuries of Christianity - that cares, that gives, that loves. Let's affirm that - and pray for the injured and grieving, and for the police to bring the perpetrators to justice."
Published in: Evangelical Focus - europe - Evangelicals in other countries react to Manchester attack