Scottish Episcopal Church votes to allow same-sex marriages
A clause will protect ministers with a traditional biblical view of marriage. Gafcon reacts by appointing a "missionary bishop" for the UK.
EDINBURGH · 09 JUNE 2017 · 12:25 CET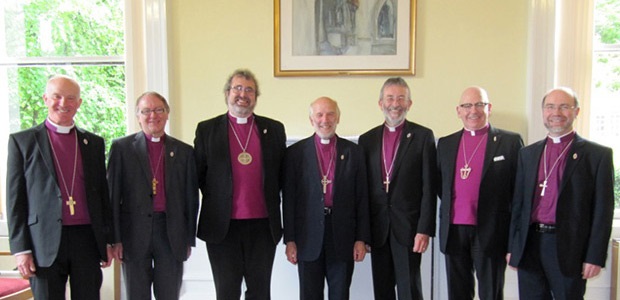 Bishops in the leadership of the Scottish Episcopal Church. / SEC
The Scottish Episcopal Church has voted in favour of allowing same-sex marriages. It becomes the first Anglican Church in the UK to take this decision.
The vote happened on the same day as the United Kingdom General Election, during the Church's General Synod. The Scottish Episcopal Church is not to be confused with the Presbyterian Church of Scotland.
According to The Guardian newspaper, Canon law was changed to remove a doctrinal clause stating that marriage is between a man and a woman.
The decision changes the traditional Christian view of marriage and could lead to a collide with the global Anglican community. The Episcopal Church USA was suspended by the Anglican Communion after approving gay marriages in 2016.
A new conscience clause will allow ministers who defend the biblical view of marriage to opt out of performing same-sex weddings.
GAFCON NAMES BISHOP FOR UK
The Global Anglican Future Conference (Gafcon) had said the decision in Scotland would "further marginalise faithful Anglicans in Scotland who seek to uphold Jesus' teaching on marriage."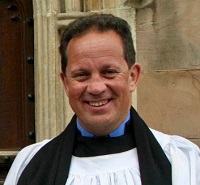 After the vote, Gafcon formally announced the appointment of
Andrew Lines as a new "missionary" bishop for the UK
and the rest of Europe. This decision has not received the support of Anglican groups in Great Britain.
The Archbishop of the Anglican Church in North America, Foley Beach, said: "It is my hope that the missionary bishop will lead an effort to plant dynamic churches all over Scotland which are Jesus-centered, practicing the teaching of the Bible, and holding to the long-standing tradition of the Anglican Faith."
Published in: Evangelical Focus - europe - Scottish Episcopal Church votes to allow same-sex marriages