Evangelicals are the biggest religious minority in Spain
There are almost 4,000 evangelical worship places in the country, according to new figures. Muslims rank second, with more than 1,500.
Protestante Digital · MADRID · 06 JULY 2017 · 15:15 CET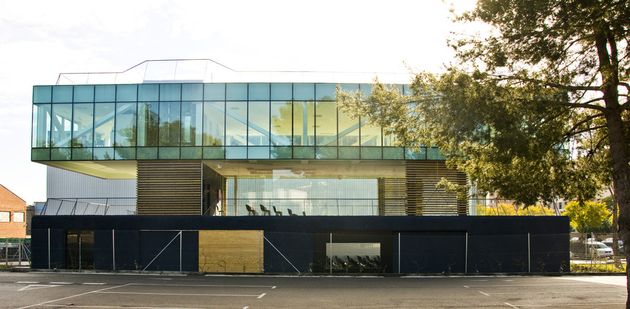 An evangelical church in Castelldefels (Barcelona). / IEC
The Observatory of Religious Pluralism has just published its semi-annual report on worship places in Spain, with data updated to June 2017.
The Observatory is an official Governmental body.
This newest report confirms an increase in the places of worship of religious minorities in Spain.
GREATEST PRESENCE, AFTER CATHOLICISM
Evangelical communities (which in this report also includes the places of worship of the Anglican and Adventist denominations) have 3,959 worship places in the country, being the religious minority with a greater presence.
However, this last year the opening of places of worship has slowed down, compared to the previous year. In six years, evangelical Christians have increased by a thousand the worship places in Spain.
MUSLIMS, JEHOVAH'S WITNESSES
Muslims are the second biggest religious minority with 1,532 places of worship.
The third place is for the Jehovah's Witnesses, with 638 registered places.
EVANGELICAL WORSHIP PLACES BY REGION
The June 2017 edition of the report includes a regional distribution of places of worship.
As for the evangelical, Catalonia leads the list (799), followed by Madrid (690) and Andalusia (624).
The last one is Ceuta, where there are only 3 places of worship. Ceuta, Melilla and Navarra are the only three regions where there are more Muslim places of worship than evangelical.
Published in: Evangelical Focus - europe - Evangelicals are the biggest religious minority in Spain